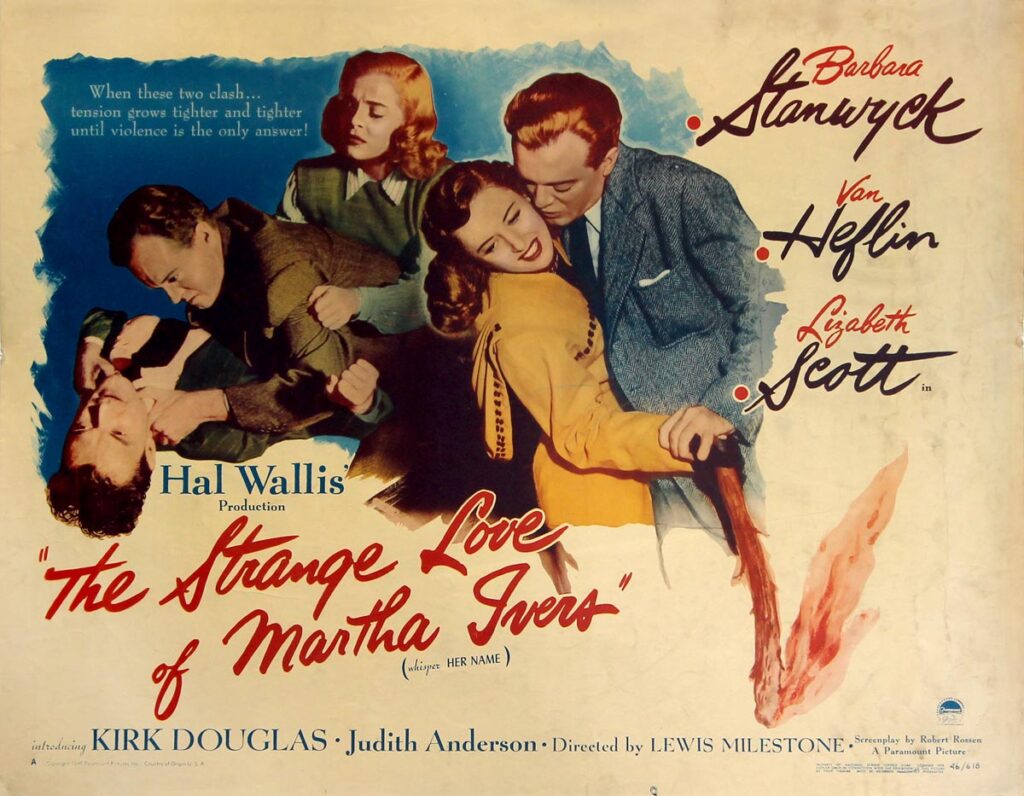 STRANGE LOVE OF MARTHA IVERS, THE (1946)
$

385.00
Vintage original 22 x 28″ (55 x 70 cm.) half sheet poster, USA. Barbara Stanwyck, Van Heflin, Kirk Douglas, Lizabeth Scott, Judith Anderson, Darryl Hickman, Janis Wilson, dir: Lewis Milestone; Paramount.
Psychological noir about a domineering woman and her alcoholic husband — her childhood friend and the only witness to her murdering of her rich aunt when they were adolescents. Atmospheric cinematography by Victor Milner and music score by Miklós Rózsa were highlights. John Patrick was nominated for an Academy Award for original story.
This poster is rolled and has some signs of creasing, notably at the right side near the blank margin. Poster has quite a bit of soiling to the background overall. VERY GOOD-FINE.
Share With Friends: