Imagine it is Christmas 1939 and you as a movie aficionado— or just someone who enjoys going to the movies, have enjoyed a year of groundbreaking brilliant entertainment.  You have no idea that in 80 years 1939 will be the year the world would deem it, "Hollywood's Golden Year."
Also, just imagine that under your Christmas tree there are a plethora of toys and dolls created in the likeness of those Hollywood movie characters presented as marketing tools and designed by those who would become legends in their fields.  Well, child or adult wishing for such and looking at the Christmas store windows or under the tree— it did happen.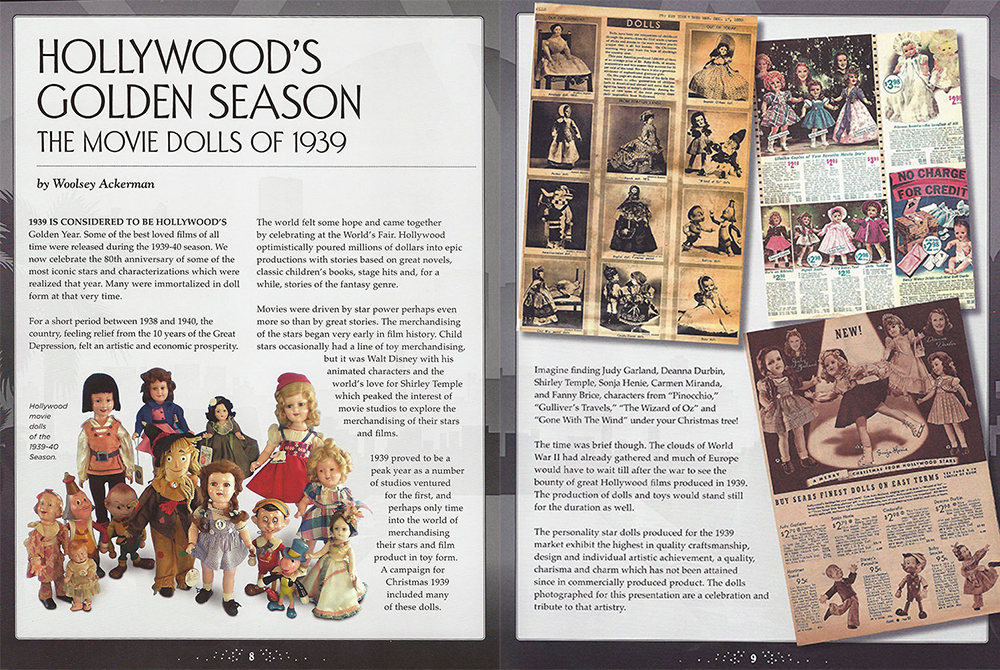 Hollywood's golden year of movies also became the golden year of movie merchandising and today those dolls and toys created for that season represent the apex in that arena of movie and doll related collecting.
Tags: Baby Sandy, Carmen Miranda, Charlie McCarthy Detective, Deanna Durbin, Gone With The Wind, Gulliver's Travels, Hollywood Movie Dolls, Judy Garland, Pinocchio, Shirley Temple, Sonia Henie, Superman