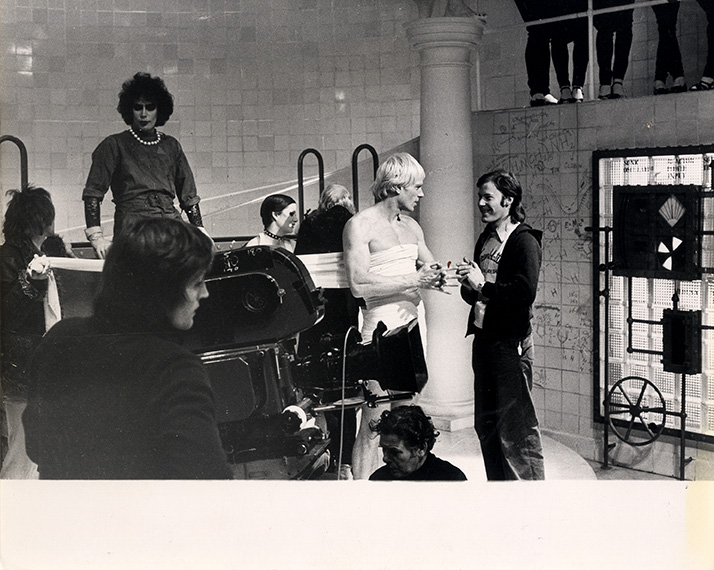 ROCKY HORROR PICTURE SHOW, THE (1975)
$

500.00
Vintage original 8 x 10″ (20 x 25 cm.) photo, UK. Notation on verso in ink (which does not show through), NEAR FINE. Tim Curry, dir: Jim Sharman; Twentieth Century Fox).
A rare British photo from this British-U.S. coproduction, filmed in the U.K., showing director
Sherman lining up a shot, with Tim Curry in the tank, along with Little Nell, Richard O'Brien and Peter Hinwood. This is the only behind the scenes photo that I have ever encountered from this gender-bending classic.
Share With Friends: