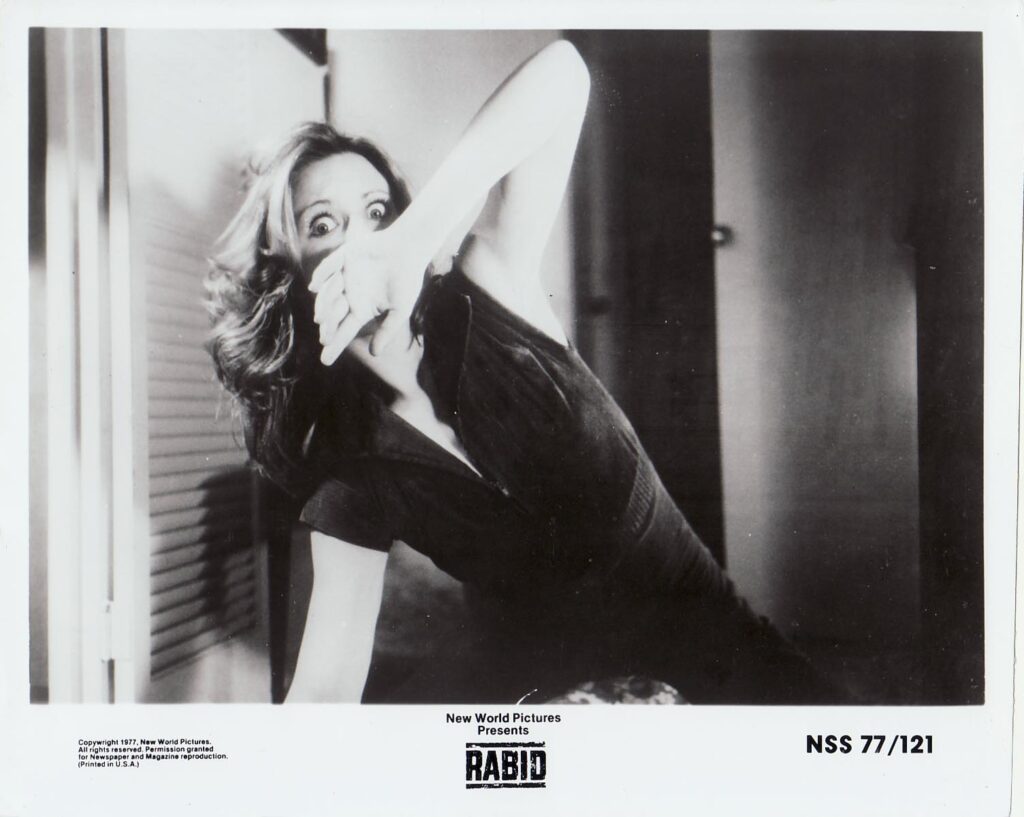 RABID (1977)
$

100.00
Three (3) vintage original 8 x 10″ (20 x 25 cm.) glossy black-and-white print still photos, USA. Marilyn Chambers, dir; David Cronenberg; New World. In this film, Chambers (who had made a huge name for herself in X-rated adult films) was now being cast instead as the star of a horror film — one of the earliest films of the great Cronenberg, who was still working in Canada.
In this film, Chambers plays a woman who, after being injured in a motorcycle accident and undergoing a surgical operation, develops an orifice under one of her armpits. The orifice hides a phallic stinger that she uses to feed on people's blood. Those she feeds upon become rabid zombies, whose bite spreads the disease. Inexpensively made, the film nonetheless begins to take up themes that will continue throughout Cronenberg's career.
One photo has markings for publication in bottom, overall NEAR FINE.
Share With Friends: