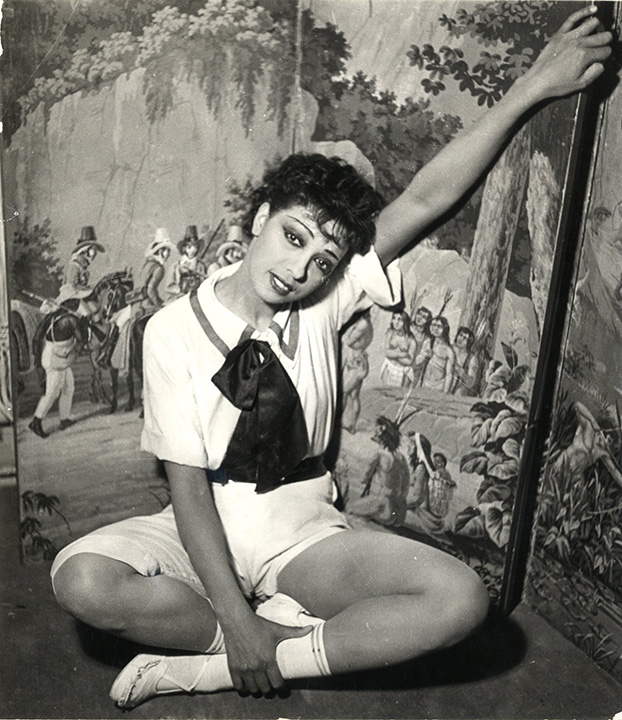 JOSEPHINE BAKER | LA CRÉOLE (1934) French photo
$

450.00
Vintage original 8 x 7″ (20 x 18 cm.) borderless black-and-white photo, France.
Josephine Baker rose, in a decade in Paris, from doing provocative dances to lead roles in the theater, as here: a portrait of her in a 1934 revival of the Jacques Offenbach operetta La créole, being done at the Theatre Marigny.
Photo has a fair amount of rippling, VERY GOOD-.
Share With Friends: