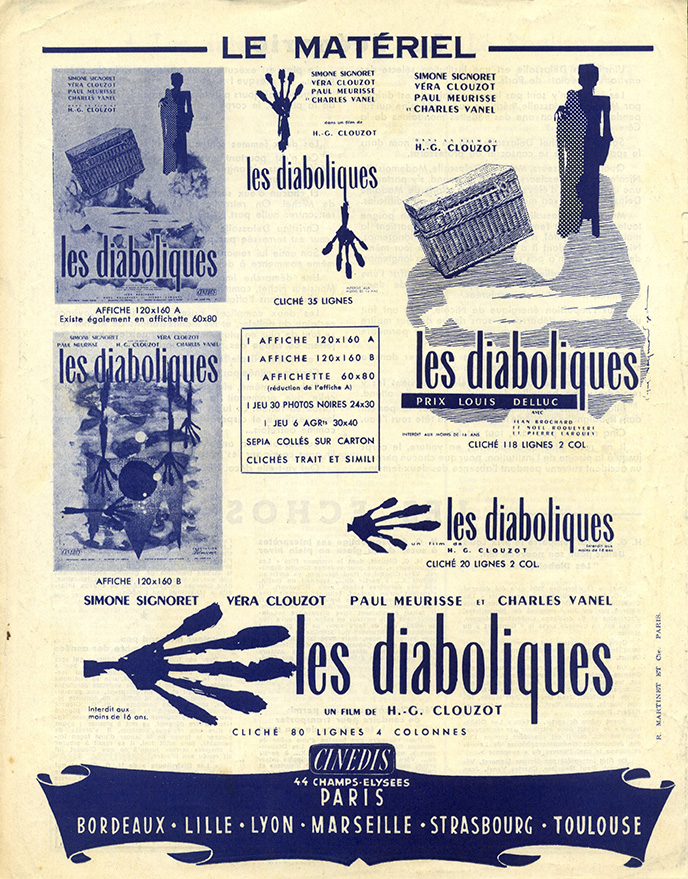 DIABOLIQUE [LES DIABOLIQUES] (1955) Vintage original pressbook, France.
$

300.00
12 x 9 ½" (31 x 24 cm.), 6 pp., just about fine.
Simone Signoret, Vera Clouzot, Paul Meurisse, dir: Henri-Georges Clouzot; Cinedis. Masterpiece of suspense and horror. With illustrations on back outer cover of poster and promotional art for the film.
Share With Friends: