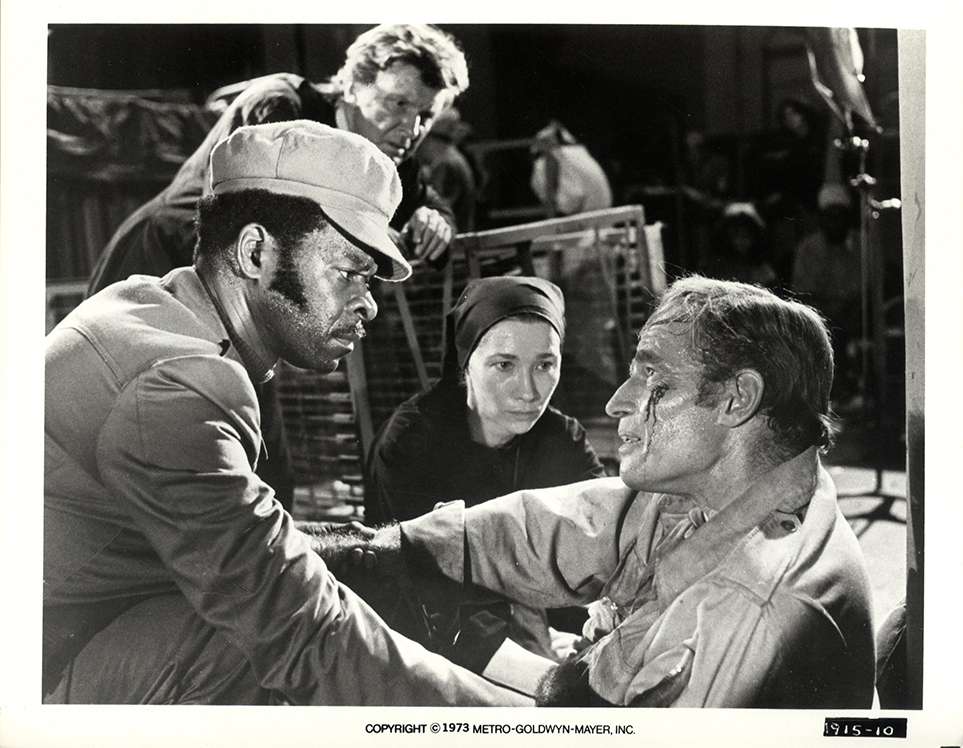 SOYLENT GREEN (1973)
$

425.00
Set of 14 8 x 10" (20 x 25 cm.) photos, USA. Charlton Heston, Leigh Taylor-Young, Edward G. Robinson, dir: Richard Fleischer; MGM.
One of the classic science-fiction films of the 1970's, about a dystopian future where oceans are dying and climate change has resulted in massive pollution and lack of adequate food.
All the photos have mimeographed descriptive text on verso. FINE.
Share With Friends: