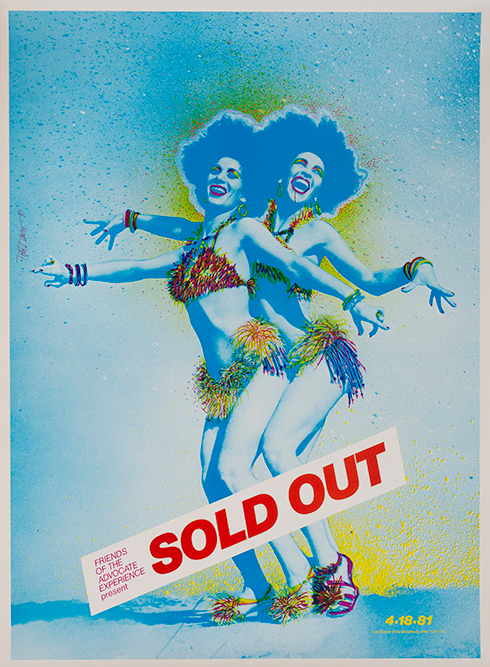 (LGBTQ) SOLD OUT
$

450.00
Vintage original 24 x 18" (60 x 45 cm.) poster, and 14 x 9" (35 x 23 cm.), both unfolded, fine.  New York: Friends of the Advocate Experience, 1981.
The Advocate Experience was an LGBTQ self-realization workshop, founded by David Goodstein, then the published of the Advocate, and Dr. Rob Eichberg, a clinical psychologist.  It was loosely inspired by the EST seminars created by Werner Erhard.
This poster, and accompanying flyer, date from one year after the group's founding.
Share With Friends: