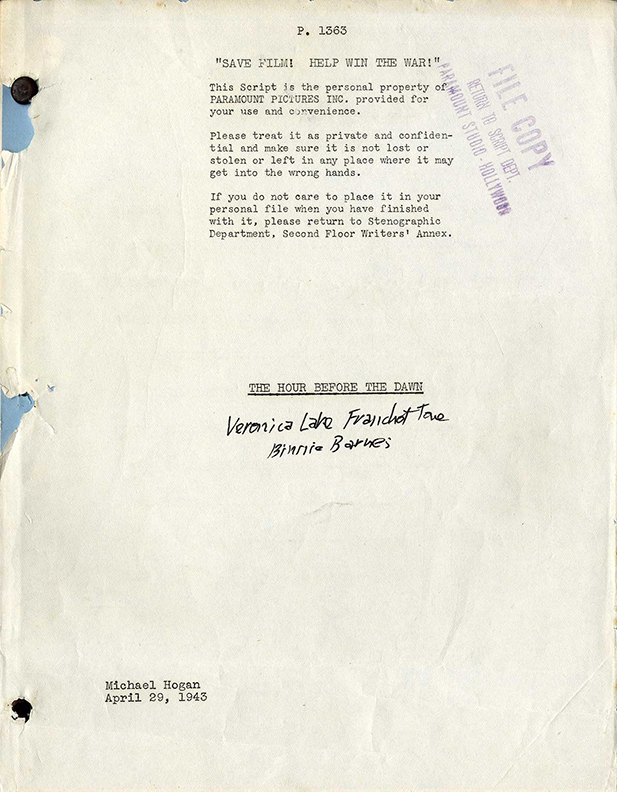 W. Somerset Maugham (source work) THE HOUR BEFORE DAWN
$

500.00
Vintage original script. [Los Angeles]: Paramount Pictures, 29 April – 21 June 1943. [125] leaves, numbered in various sequences. Quarto. Bradbound, mimeographed, printed on an array of different colored papers marking revisions. Title leaf detached from brads, cast notes in later hand on title leaf, studio "file copy" stamp on title, very good.
A very heavily revised working draft of this adaptation to the screen of
Maugham's 1942 wartime espionage thriller. Dated color revises spanning the
period above make up the majority of the text. The 1944 film starred
Franchot Tone and Veronica Lake, directed by Frank Tuttle. Lesser Samuels is
given co-credit for the adaptation in IMDB, but this draft is identified as
solely written by Michael Hogan.
Share With Friends: