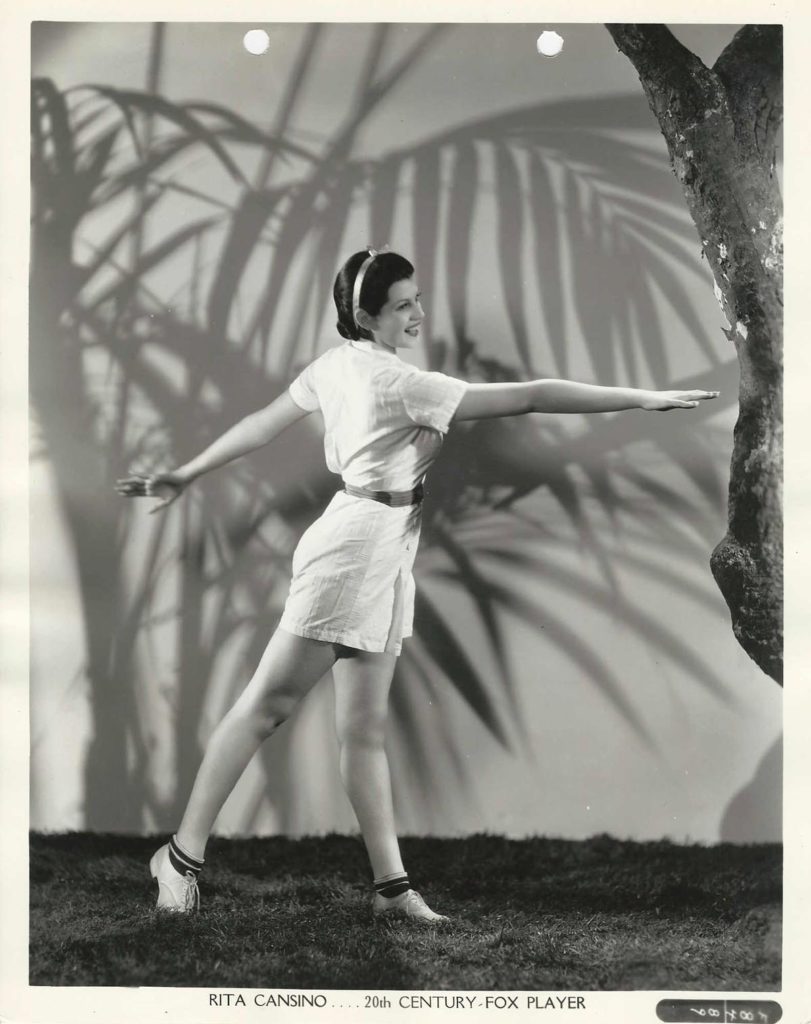 RITA HAYWORTH (CANSINO) (1935) Exercise campaign photo
Sold
Vintage original 8 x 10″ (20 x 25 cm.) single weight glossy silver gelatin print keybook still, USA.
A very early image of the dancing who became a great Hollywood icon a few years later. She was discovered at 16-years old by a Fox talent scout when she appeared in her father Eduardo Cansino's dance shows. Hayworth appeared in several films for Fox in 1935 and 1936 under her given name. It was not until 1937 when she won a contract with Columbia studios that her name (and appearance) was changed.
While at Fox, she went through the rigors of the publicity mill, and this meant endless hours of posing for photo layouts to fill the dozens of fan magazines at the time. This image is part of a series in which she is demonstrating exercise moves and the instructions are included on the typed blurb on the back. Still 89 demonstrates the second position of the exercise. The still is ink stamped "20th Century Fox, Photo by Frank Powolny," and there is also the ink approval stamp of the Hollywood Advertising Advisory with a date of Dec. 20, 1935. Keybook still includes two holes at top of image where the still fit into a stills book. ABOUT FINE.
Out of stock
Share With Friends: