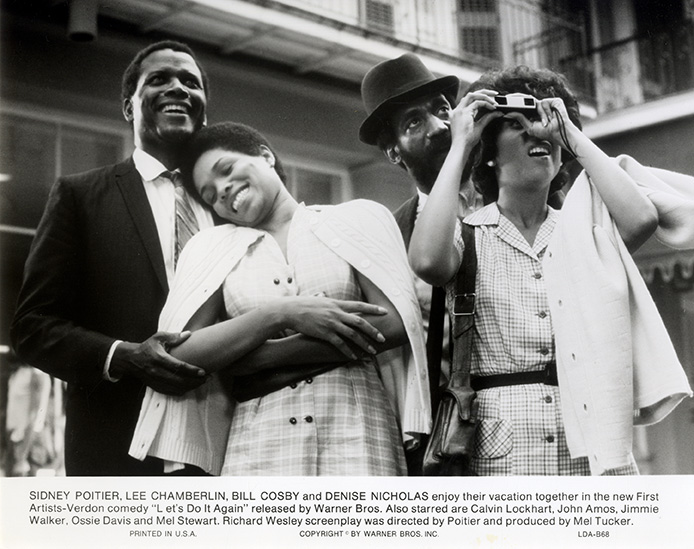 LET'S DO IT AGAIN (1975) Press kit
$

450.00
["NEWS AND FEATURE SERVICES"] Vintage original press kit, USA. Sidney Poitier (actor, director), Bill Cosby, Ossie Davis, Jimmie Walker; Warner Brothers. Printed folder, with 13 loose 8 x 10″ (20 x 25 cm.) photos, with some a little smaller, and about 20 press releases, for a total of at least 40 pp. of descriptive text. A few notes in ink on front cover, near fine.
In the previous year the same team made the comedy UPTOWN SATURDAY NIGHT, which was very successful, and they followed that up with this sequel. Poitier, who had directed that film, also served as director on this sequel.
As is most often the case with press kits of the 1970s, this is a very scarce piece, and the OCLC records no known copies of it.
Share With Friends: