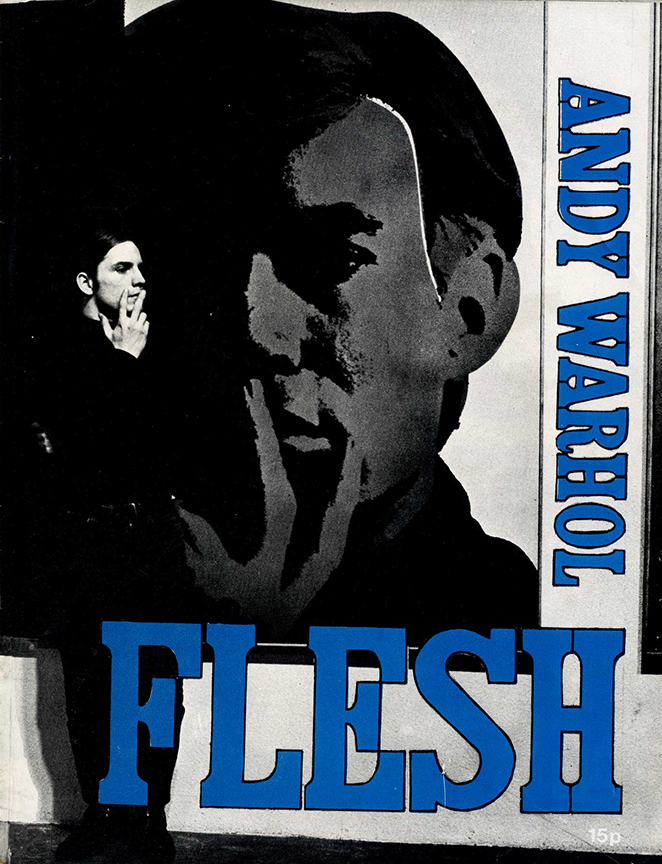 Andy Warhol's FLESH (1968; 1971 first UK release) Program
$

1,250.00
Vintage original 11 x 8 ½" (28 x 22 cm.) program, UK. Joe Dallesandro, dir: Paul Morrissey; Vaughan Films. Pictorial wrappers, 10 pp., light creasing, very good.
The British release of Andy Warhol's FLESH was delayed after it was seized by the police for obscenity.
Vaughan Films produced two entirely different ephemeral books for FLESH. One was a promotional book for which OCLC cites three copies (Yale, British Library, Oxford). The OCLC also lists another book, also 28 cm., and also very scarce (two copies: Whitney Museum and National Gallery of Australia), but with an entirely different cover title.
Share With Friends: