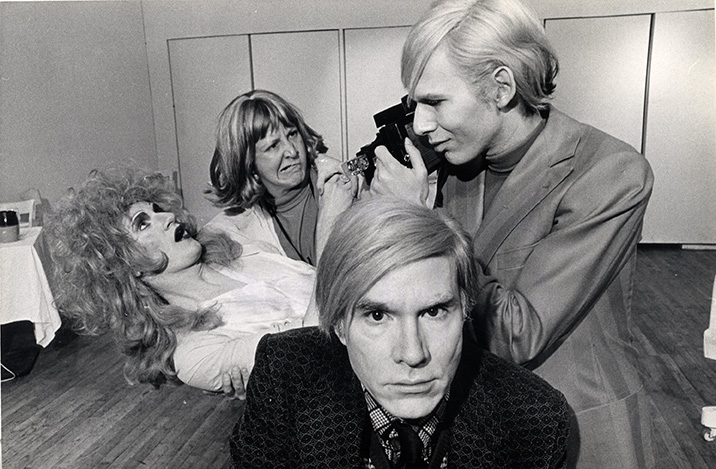 ANDY WARHOL'S PORK (1971)
Sold
Vintage original borderless 6 ½ x 10" (17 x 26 cm.) photo, USA.
Shows Wayne County, Cleve Reller, Anthony Zanetta (with the camera, playing a fictionalized version of Warhol), and Warhol in foreground. Handwritten on back (does not show through) in ink: "5/71 Andy Warhol and 'Pork" company Credit: Jack Mitchell."
This play, written by Warhol and Anthony Ingrassia, opened at the LaMamaTheatre in New York City on May 5, 1971, where it played for two weeks. This photo was taken at the time of that premiere. FINE.
Out of stock
Share With Friends: