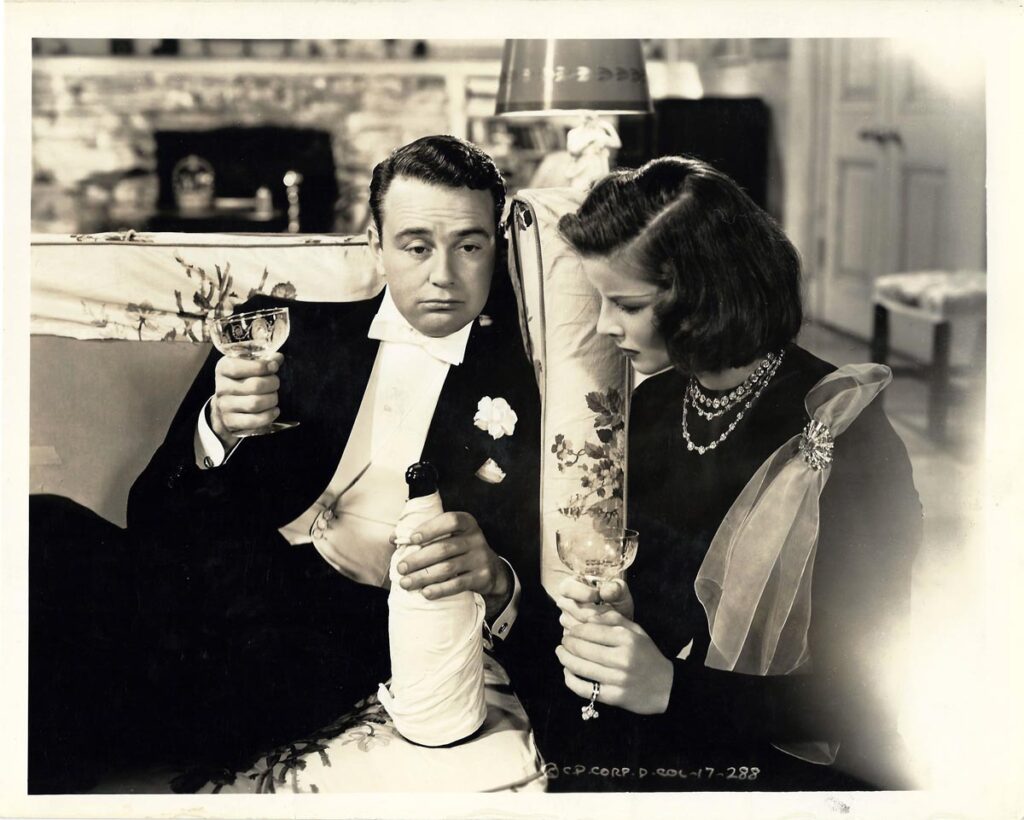 HOLIDAY (1938) – 1
Sold
Vintage original 8 x 10″ (20 x 25 cm.) black-and-white double weight glossy silver gelatin print still photo, USA. Katharine Hepburn, Cary Grant, Doris Nolan, Lew Ayres, Edward Everett Horton, Binnie Barnes, dir: George Cukor; Columbia. We are pleased to present a selection of excellent lobby cards and stills from this classic screwball comedy based on Philp Barry's play. Many of the finest talents of the genre, including stars Hepburn and Grant, director George Cukor, screen writers Donald Ogden Stewart and Sidney Buchman were on hand.
Fully developed characters, often not the norm in this style comedy, sets this film apart. It is the story of a free-thinker who finds himself engaged to a millionaire's daughter who finds her sister and ever-drunk brother far more interesting as he goes on a journey to discover whether he wishes to settle down to a life of big business, or to one of freedom. It was told in a compact 95 minutes and earned an Academy Award nomination for Best Art Direction.
In still Col 17-288, brother and sister Ned and Linda Seton share a bottle of bubbly and contemplate life. This double weight has all the bells and whistles including the New York office approval stamps, hand dated in pencil "4-14-38," the April 14, 1938 stamp of the Hollywood Advertising Advisory Council, the original typed and attached information blurb and the "By Alex Kahle, Credit line in full appreciation" ink stamp. FINE.
Out of stock
Share With Friends: