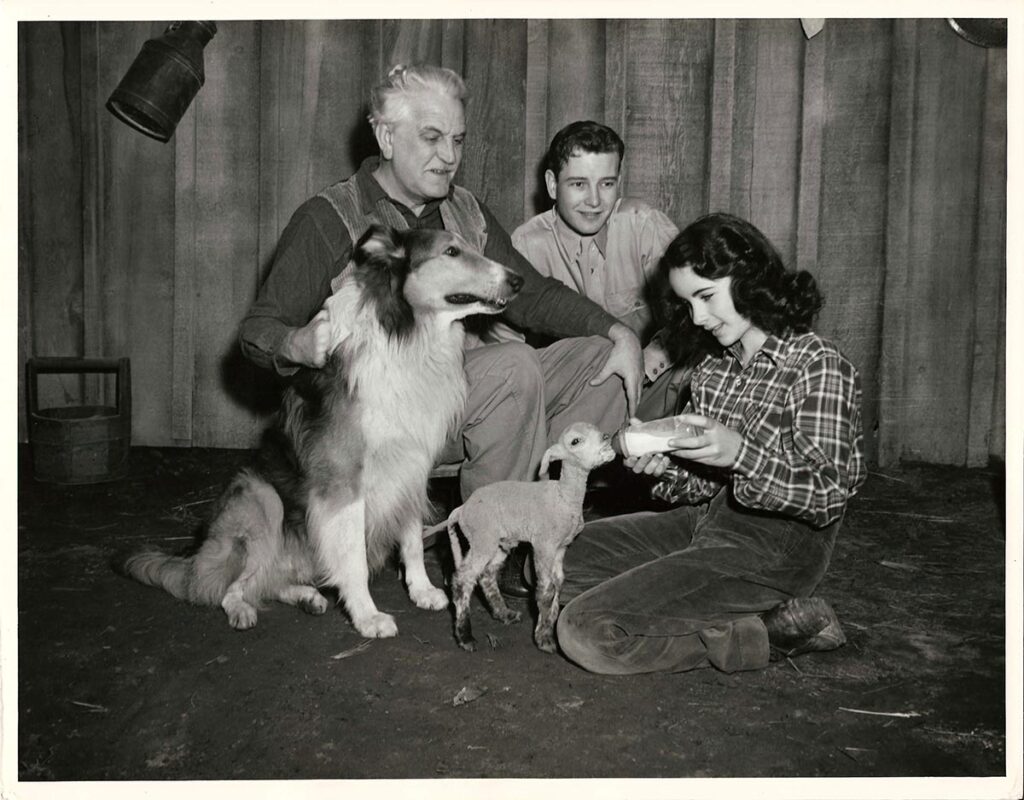 ELIZABETH TAYLOR | THE COURAGE OF LASSIE (1946) BTS photo
$

300.00
Vintage original 11 x 14″ (28 x 35 cm.) black-and-white double weight glossy silver gelatin print still photo, USA. Elizabeth Taylor, Frank Morgan, Tom Drake, Selena Royle, Harry Davenport, dir: Fred Wilcox; MGM. The still is ink stamped "S1339-28" on the verso as well. There is a tiny crease at the bottom right corner, FINE.
Originally titled (as indicated on the typed blurb on verso) Hold the High Torch, 14-year-old Elizabeth Taylor played a girl who rescued the orphaned Lassie and when separated, the dog is drafted into K-9 duty in the trenches from which it suffers battle fatigue.
Always the lover of animals, featured in this behind-the-scenes image with Liz are director Frank Morgan and co-stars Tom Drake, Lassie and a baby lamb.
-ElizabethTaylor -Lassie -FrankMorgan -COURAGEOFLASSIE -MGM -TomDrake
Share With Friends: