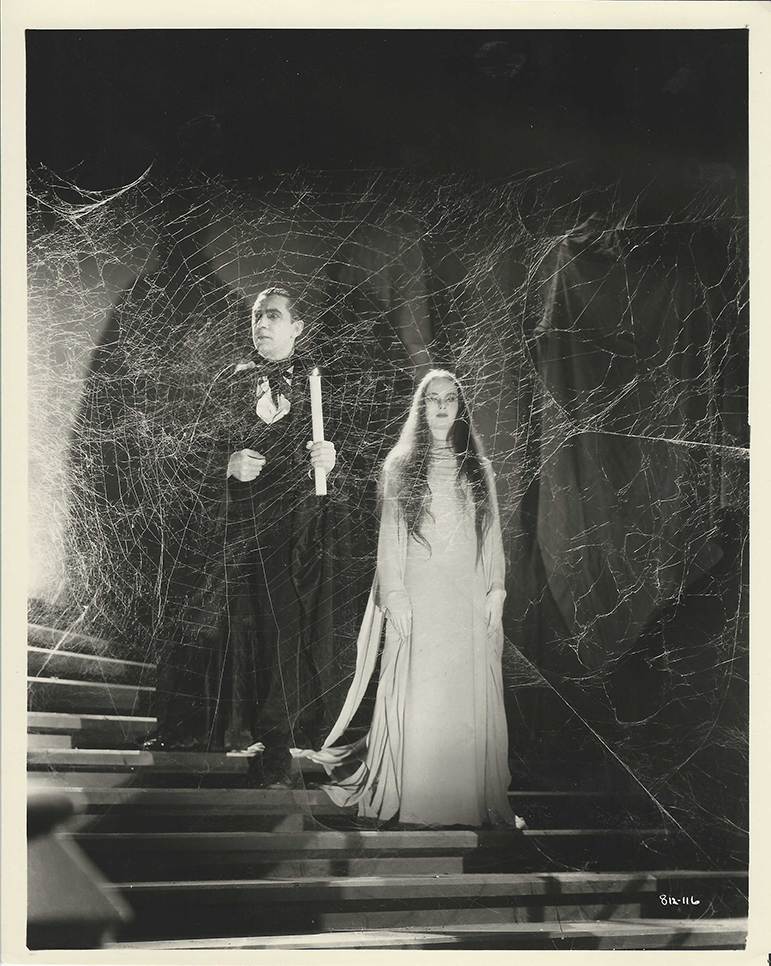 BELA LUGOSI / MARK OF THE VAMPIRE (1935)
Sold
Vintage original 10 x 8″ (25 x 20 cm.) black-and-white single weight glossy silver gelatin print still photo, USA. Bela Lugosi, Lionel Barrymore, Elizabeth Allan, Jean Hersholt, dir: Todd Browning; Metro-Goldwyn-Mayer.
MGM seldom ventured into the horror genre during the 1930s (they left that up to Universal), but with Tod Browning and Bela Lugosi on loan, they ventured out with this — which was basically a remake of their 1927 LONDON AFTER MIDNIGHT. Cut mercilessly after the preview, even with its bizarre twists, it was a hit.
Here is Lugosi reprising his most popular vampire stance along with Carroll Borland. Photo is coded "812-116" and is a really stunning black-and-white image. ABOUT FINE.
Out of stock
Share With Friends: