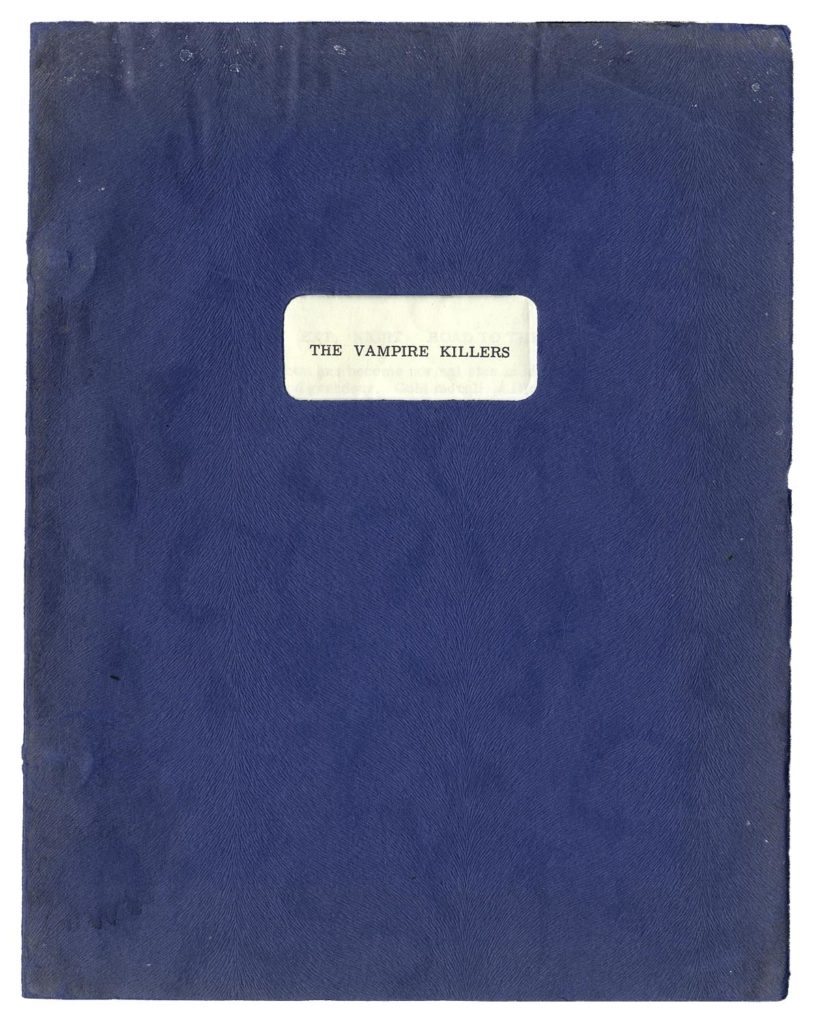 FEARLESS VAMPIRE KILLERS, THE (1967) (The Vampire Killers) Screenplay by Roman Polanski and Gérard Brach
Sold
Vintage original draft script for the 1967 film, UK. Jack MacGowran, Roman Polanski, Sharon Tate, Ferdy Mayne, dir: Roman Polanski.
An elderly professor (Jack MacGowran) and his assistant Alfred (Roman Polanski) go to Transylvania looking for vampires, where Alfred falls in love with Sarah (Sharon Tate), the daughter of an inn keeper. Sarah, however, has recently caught the eye of Count von Krolock (Ferdy Mayne), who lives in a nearby village.
Tate would star that same year in Mark Robson's Valley of the Dolls, just two years before her violent death at the hands of the Manson family in 1969.
Shot on location in Italy. Director Polanski originally wanted to shoot the film in Poland, as a "fairytale comedy about vampires and [that] there would be lots of snow," but due to financial reasons had the production moved to Italy.
Ocean blue studio wrappers, with die-cut window in the British style. 105 leaves on eye-rest green stock, mimeographed, brad-bound, NEAR FINE in VERY GOOD+ wrappers.
Out of stock
Share With Friends: