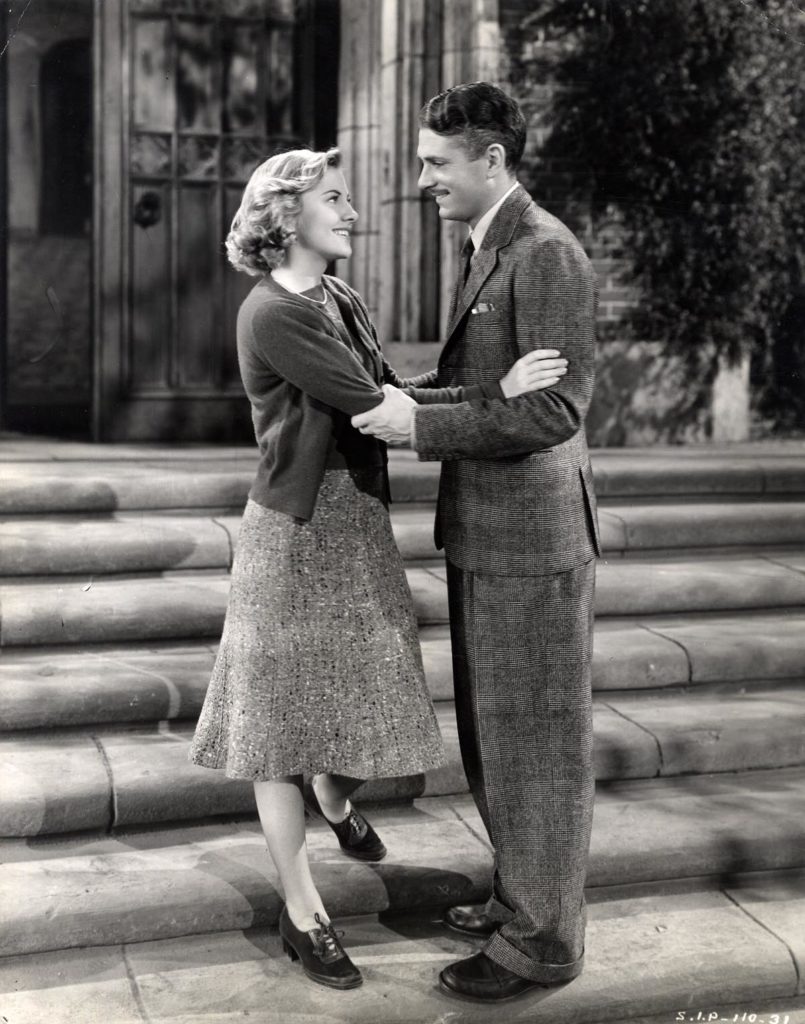 REBECCA (1940)
Sold
Vintage original 13 x 10;" (33x 25 cm.) black-and-white double weight glossy silver gelatin print still photo, USA. Laurence Olivier, Joan Fontaine, George Sanders, Judith Anderson, Nigel Bruce, Reginald Denny, C. Aubrey Smith, Gladys Cooper, Florence Bates, dir: Alfred Hitchcock; Selznick International Pictures. The wonderful Daphne Du Maurier novel about a shy young woman, companion to a stuffy matron, who meets the wealthy and glamorous Max de Winter, has a whirlwind romance and marries him only to move into his sprawling mansion, Manderlay, where mystery and intrigue abound, as does a strange loyalty to the former Mrs. de Winter, who seems to have died under unusual circumstances.
It was just the diversion the world wanted as it went to war, and the film won the Academy Award for Best Picture. It would be the only time a Hitchcock film would win this award. It was the first time Hitchcock worked with micromanaging David O. Selznick. Hitchcock, who also contributed to the writing of the script, used his technique of editing in the camera so as no one could change his intent. So fed up with Selznick was Hitchcock by 1947 that he left to work under other studios' production companies, and for a few years during the late-1940s and early-1950s made his films with Warner Brothers.
This oversized still features a moment early in the couple's marriage when they have just come to Manderlay to live. image is coded SIP-110-31 at the bottom right. There is an attached paper blurb on the verso from Don Roberts of Selznick International Pictures, Culver City, CA, describing the scene. The image appears to have the plain white margin borders slightly cropped. There are minor creases at the top right and left corners and at the bottom right. NEAR FINE.
Out of stock
Share With Friends: