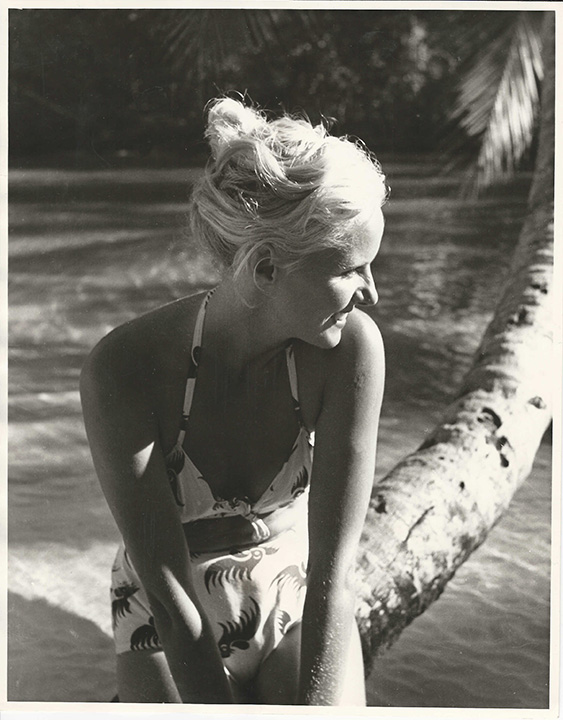 ANN TODD (1950) by David Lean
Sold
Vintage original 8 x 10″ (20 x 25 cm.) black-and-white single weight glossy silver gelatin print still photo. Minor handling only, about fine.
For a British magazine article called "Other People's Holidays", director David Lean submitted this behind-the-scenes portrait of wife actress Ann Todd showing her while on vacation in Jamaica.
While there, the couple stayed at Noel Coward's villa and enjoyed sunbathing (according to the original attached paper blurb on the verso). At about this time, Todd appeared in the film MADELEINE, which David Lean directed. Todd was one of Lean's six wives, married between 1949 and 1957.
Out of stock
Share With Friends: