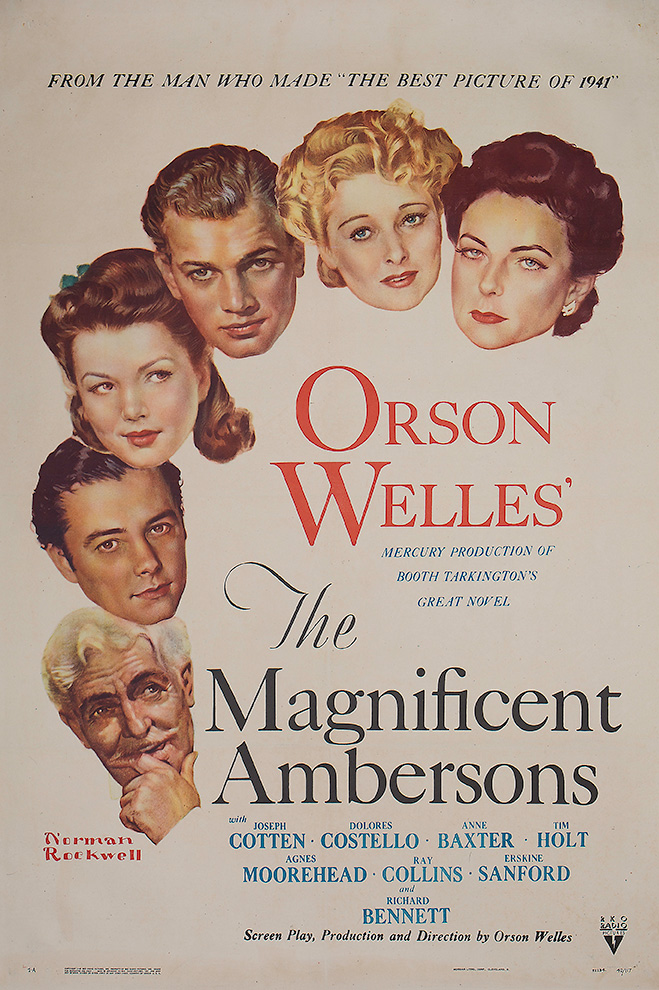 MAGNIFICENT AMBERSONS, THE (1942) Art by Norman Rockwell
Sold
Vintage original 27 x 41″ (67 x 102 cm.) one sheet poster, USA. Tim Holt, Joseph Cotton, Dolores Costello, Anne Baxter, Agnes Moorehead, Ray Collins; dir: Orson Welles; RKO. One of the true legendary one sheet posters, with art by Norman Rockwell, who wonderfully illustrates the main characters during their happier early days before the industrialization of American takes away the genteel life they all once lead.
Despite huge cuts and re-filming — without Orson Welles — the film received four Academy Award nominations and is considered one of Welles' finest works.
Poster is preserved on linen. Poster was very lightly folded and fold lines have the most minimal touch-up, as do pinholes at the corners, ABOUT FINE.
Out of stock
Share With Friends: