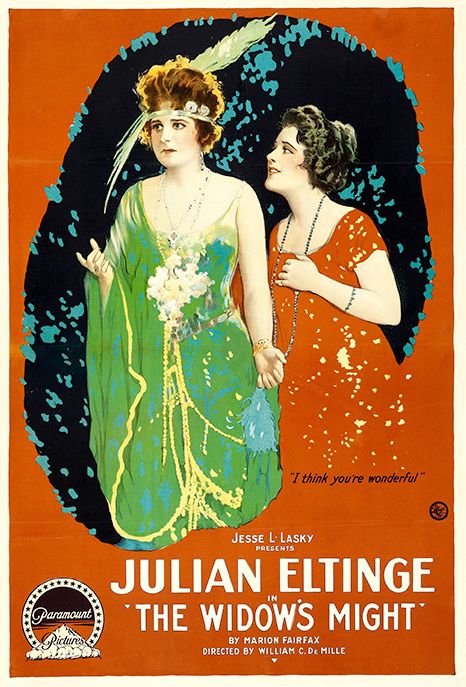 JULIAN ELTINGE | THE WIDOW'S MIGHT (1918) One sheet poster
$

2,500.00
Vintage original 41 x 27″ (104 x 69 cm.) one sheet poster, USA. Julian Eltinge, dir: William De Mille; Paramount. On linen, with some touchups in blank margins and along old fold lines, very good+.
Julian Eltinge was the most celebrated drag performer of his generation. He attained great success on Broadway, where a theater on 42nd Street was named after him, and he also starred in a few films.
Very scarce, as are all of Eltinge's posters, and the film appears to be lost.
Share With Friends: