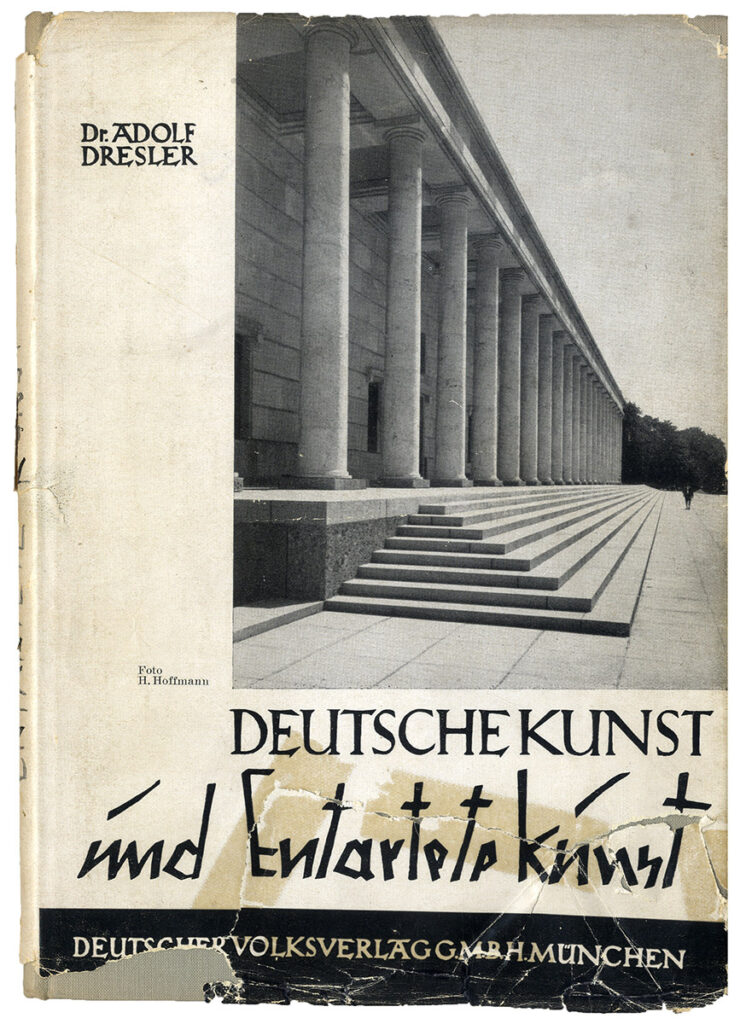 Adolf Dresler DEUTSCHE KUNST UND ENTARTETE KUNST [Degenerate Art exhibition] (1938) Booklet
Sold
Munich: Deutscher Volksverlag, 1938. Boards in pictorial dust jacket. Near fine in damaged dust wrapper, with loss at bottom of front dust wrapper, and numerous tears mended with tape, wrapper good or a little better.
Fifth edition, still printed in the first year of publication, of this nasty screed about the virtues of "pure Aryan" art versus the evils of degenerate Bolshevik and Jewish-influenced art. The book has numerous pages which juxtapose significant modernist art with the supposedly superior kitsch which the Third Reich was promoting.
Copies of this book that are hardbound are scarcer than those in wrappers, and I cannot find another copy in the trade that is in a dust wrapper.
Out of stock
Share With Friends: