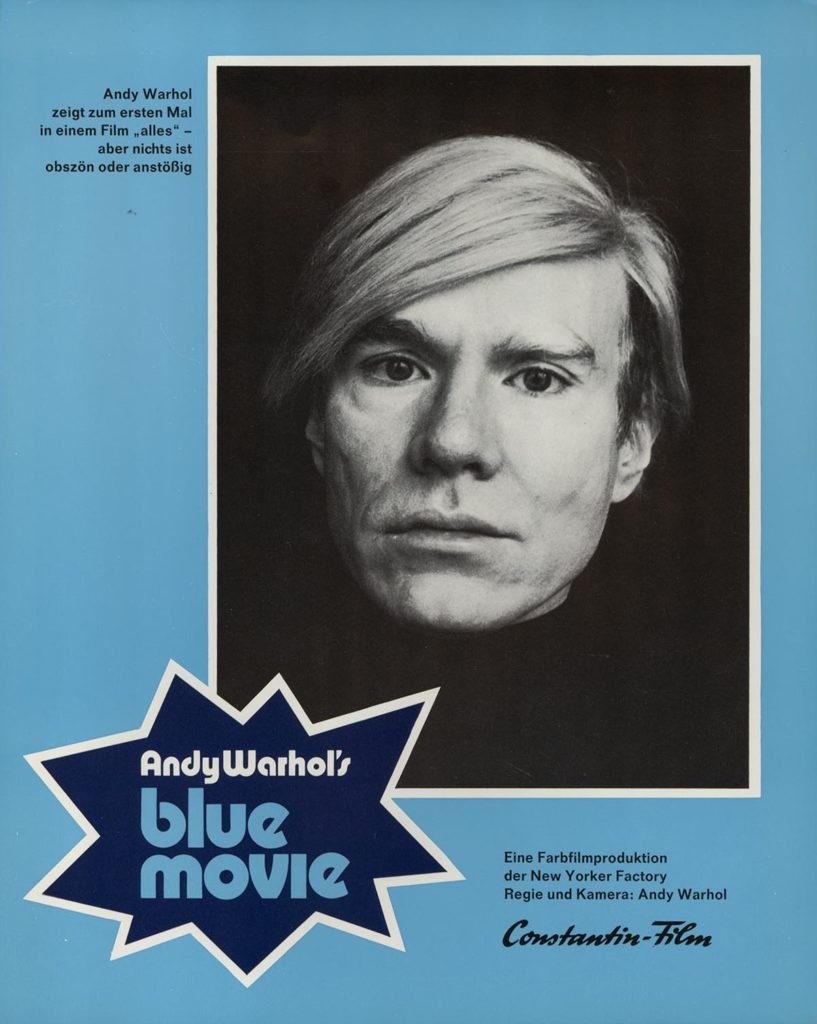 ANDY WARHOL'S BLUE MOVIE (1969) Set of 14 German lobby cards
Sold
Set of fourteen (14) 9; x 12″ (24 x 30 cm.) vintage original lobby cards (10 of the cards contain photographic imagery, 4 are text only in German), Germany. Viva, Louis Waldon; dir: Andy Warhol; Constantin. One of Warhol's superstar Viva's earliest feature films, and one of a small number where she was actually in a lead role, in this case playing herself.
"Producer/director/cinematographer Andy Warhol presents an afternoon in a Manhattan apartment where Viva and Louis discuss social issues while lying in bed. Louis makes sexual advances and Viva giggles; they indulge in sexual foreplay and then intercourse. They talk about the Vietnam War, watch television, get dressed, eat, discuss Louis's unhappy marriage, and finally take a shower, more and more aware of the presence of a camera. After more sex play in and out of the shower, Viva stares at the camera and asks, 'Is it on?'" – IMDb.com
Occasional creasing, some wear to printed envelope, overall NEAR FINE.
-erotica -warhol -andywarhol -bluemovie -viva
Out of stock
Share With Friends: