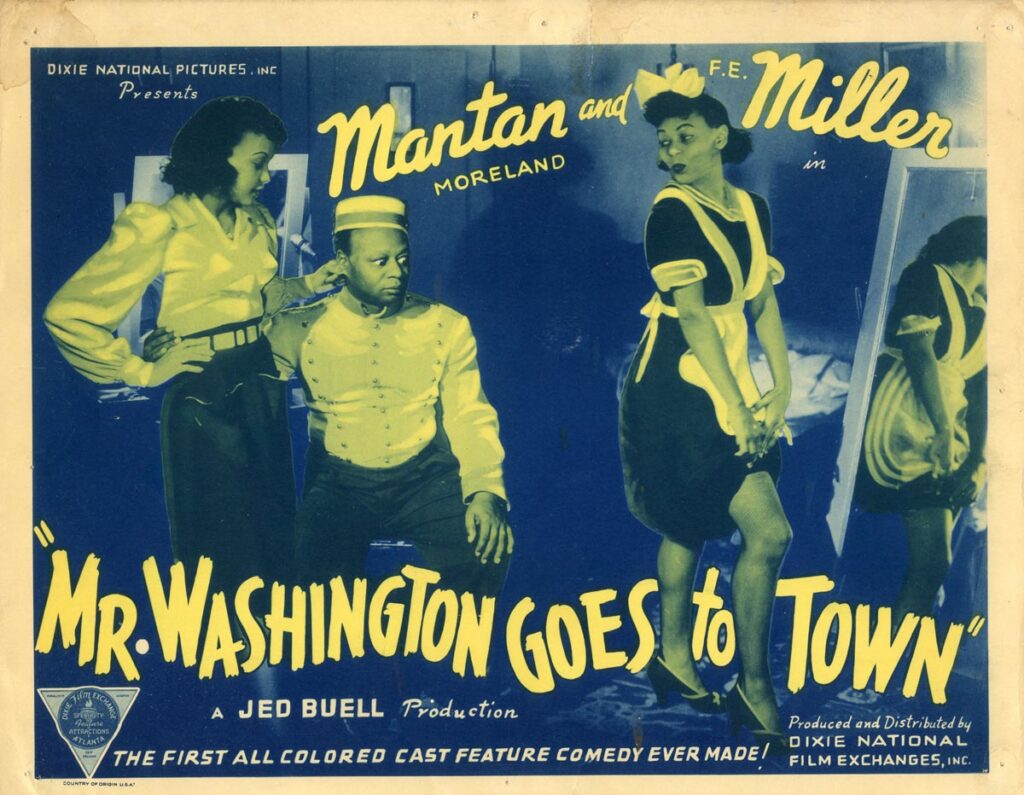 MR. WASHINGTON GOES TO TOWN (1941) Lobby card – 2
$

500.00
Vintage original 11 x 14″ (28 x 25 cm.) title lobby card, USA. F.E. Miller, Mantan Moreland, Maceo Bruce Sheffield, Margaret Whitten, dir: Jed Buell, William Beaudine, Dixie National Pictures. There is a bit of soiling to the top left corner and two pinholes at each top corner and one pinhole at each bottom corner. A one-inch (2.5 cm.) tear at mid top edge and a bit into the top background has been mended. Filled-in pinhole at top and bottom mid blank white margin. near fine.
Wallingford and Schenectady are cellmates in jail; a newspaper reports that Schenectady has inherited a hotel. He falls asleep and dreams of what that would be like in what the card proclaims is "The first colored cast feature comedy ever made".
Shot in Los Angeles in six days, it was directed by veteran B director William Beaudine, who was hard-up at the time but did not want to be associated with a low-budget, all-Black cast film, so producer Joe Buell put his name on the credits. Star Mantan Moreland and the two leading ladies are present in a comedy scene on this colorful card.
Share With Friends: