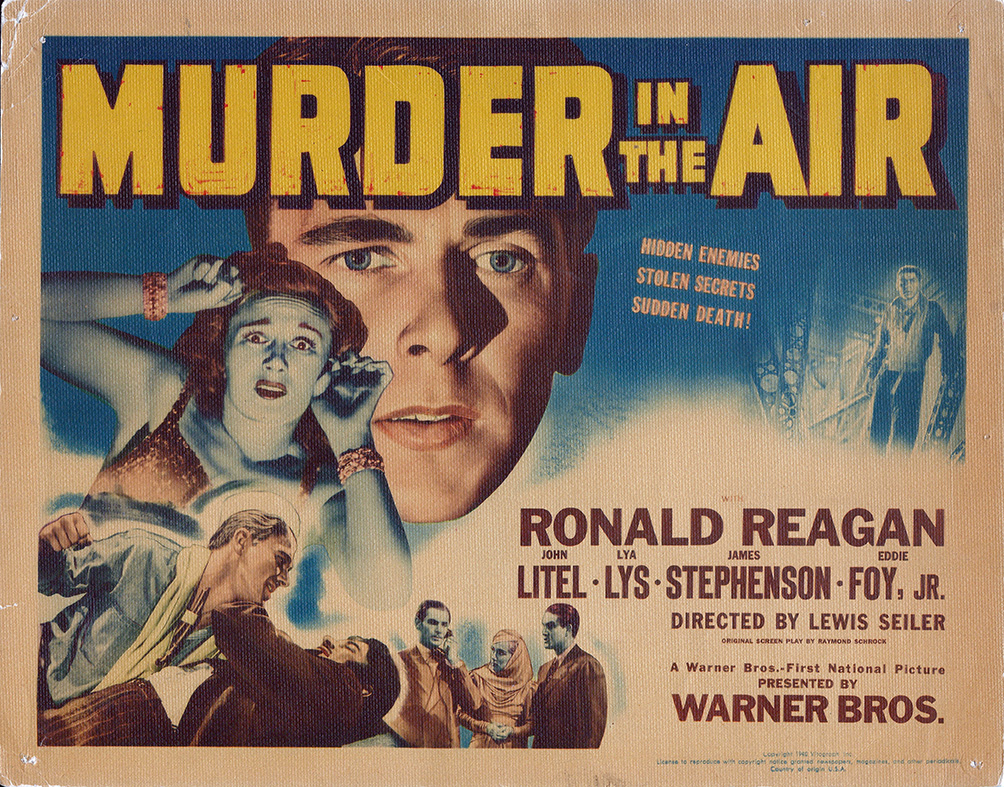 MURDER IN THE AIR (1940) Title lobby card
$

250.00
Vintage original 11 x 14″ (28 x 35 cm.) title lobby card, USA. Ronald Reagan, John Litel, Lya Lys, James Stephenson, dir: Lewis Seiler; Warner Brothers.
Though described as an action thriller, B film MURDER IN THE AIR played into the developing genre which became film noir, Warner Bros. leading the way in the stylistic elements. This story concerned enemy agents and the sabotage of war deliveries.
This was Ronald Reagan's fourth starring vehicle.  Having made his way from bits to supporting roles in A films, he was, for a bit of time, given a crack at leads in B features.
This is a textured linen card. There are pinholes at each of the four corners,  a pinhole at each margin halfway down the card, three minor edge tears and tear area to the left edge of the card, which have been addressed with archival tape on the verso, VERY GOOD-FINE.
Share With Friends: