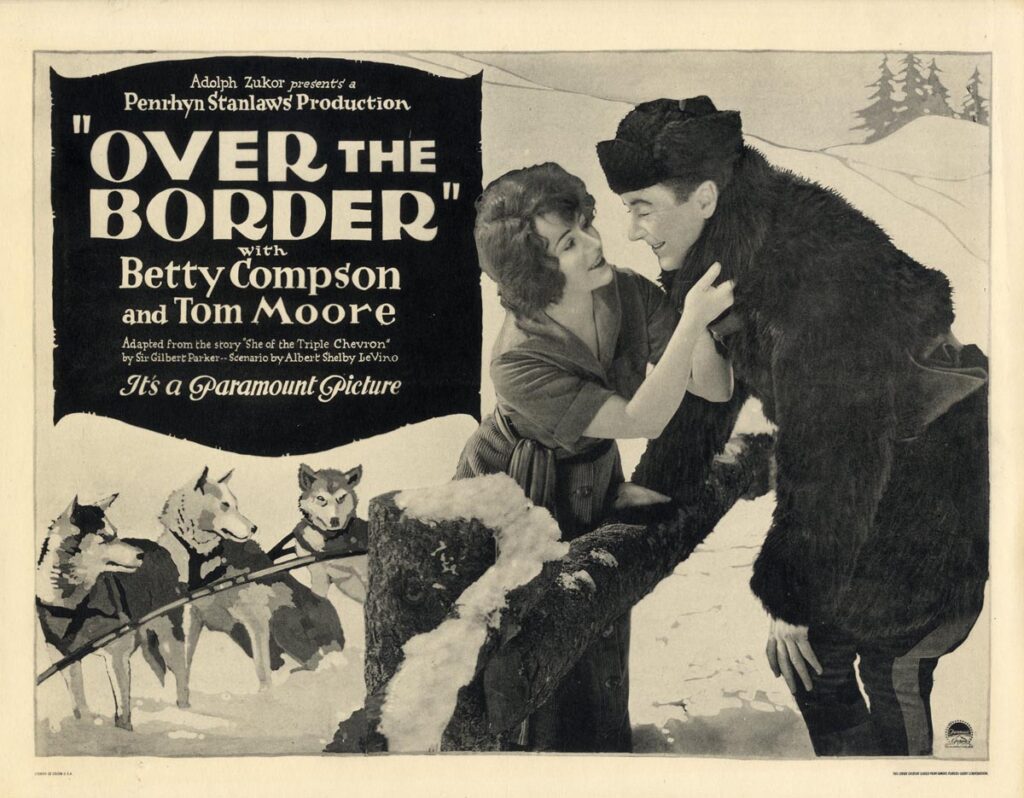 OVER THE BORDER (1922) Title lobby card
Sold
Vintage original 11 x 14″ (28 x 35 cm.) title lobby card, USA. Betty Compson, Tom Moore, J. Farrell MacDonald, dir: Penrhyn Stanlaws; Paramount. Flawless condition, fine.
Set in the Canadian Northwest, this lost film was a story about a Royal Mountie who is in love with a girl whose family is smuggling moonshine whiskey across the border.
Betty Compson, leading lady of silents and early talkies, would be nominated for one of the first Academy Awards for her work in The Barker in 1928. She would continue as a character actress into the 1940s. Irish-born Tom Moore would also continue as a character actor with the advent of sound.
Out of stock
Share With Friends: