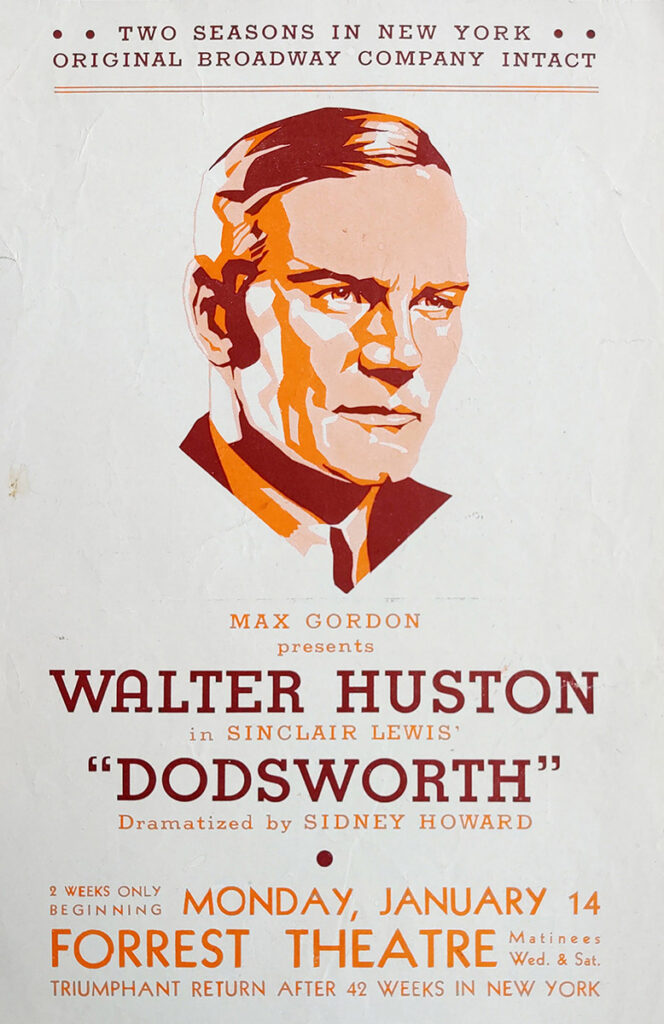 DODSWORTH (1935) Theatre tour flyer
Sold
Sinclair Lewis (source) Philadelphia: Forrest Theatre, 1935. Vintage original 8 ½ x 5 ½" (22 x 14 cm.) promotional flyer for national tour of play, USA. Two pages, JUST ABOUT FINE.
Walter Huston, who made a powerful impression in the lead role on Broadway, in this adaptation by playwright Sidney Howard of Sinclair Lewis' novel, also starred in the role in a follow-up national tour. This flyer was created for the Philadelphia performances; text on the back puts side-by-side critical blurbs from New York and Philadelphia.
The OCLC records only one copy at the Library of Congress, and that is a similar but variant flyer printed for the show appearing at the National Theatre in Washington, D.C.
Out of stock
Share With Friends: