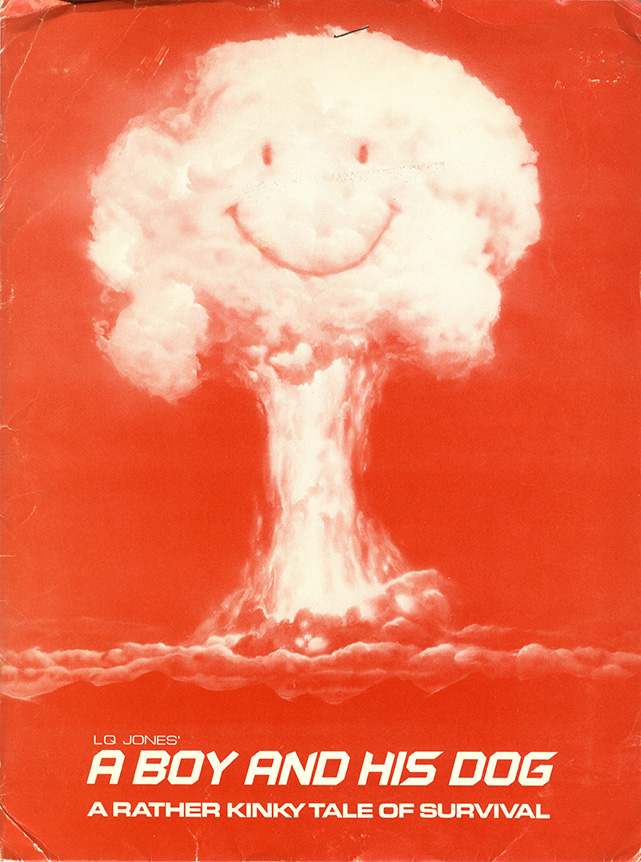 BOY AND HIS DOG, A (1976) Press kit
Sold
Harlan Ellison (source) Vintage original press kit, USA. Don Johnson, Jason Robards, Jr., dir: L.Q. Jones; L. Q. Jaf. Quarto, 12 x 9″ (31 x 23 cm.), pictorial folder, 17 leaves of text, plus seven (7) 8 x 10″ (20 x 25 cm.) photos, of which 5 have long quibs attached (of which some are single page, and others multi-page). Folder shows moderate rubbing and edgewear, near fine.
Writer-director Harlan Ellison chose to release this film himself, rather than go through a normal distribution route. The result was that, although it had received acclaim at various film festivals, it got very minimal theatrical release — hence, original ephemera from it are seldom seen.
Ellison (of whom there is a portrait included in the folder) stated that this post-apocalyptic movie was one of the few adaptations of his work which was true to it. It was adapted from his 1969 novella, first published in NEW WORLDS. 
Out of stock
Share With Friends: