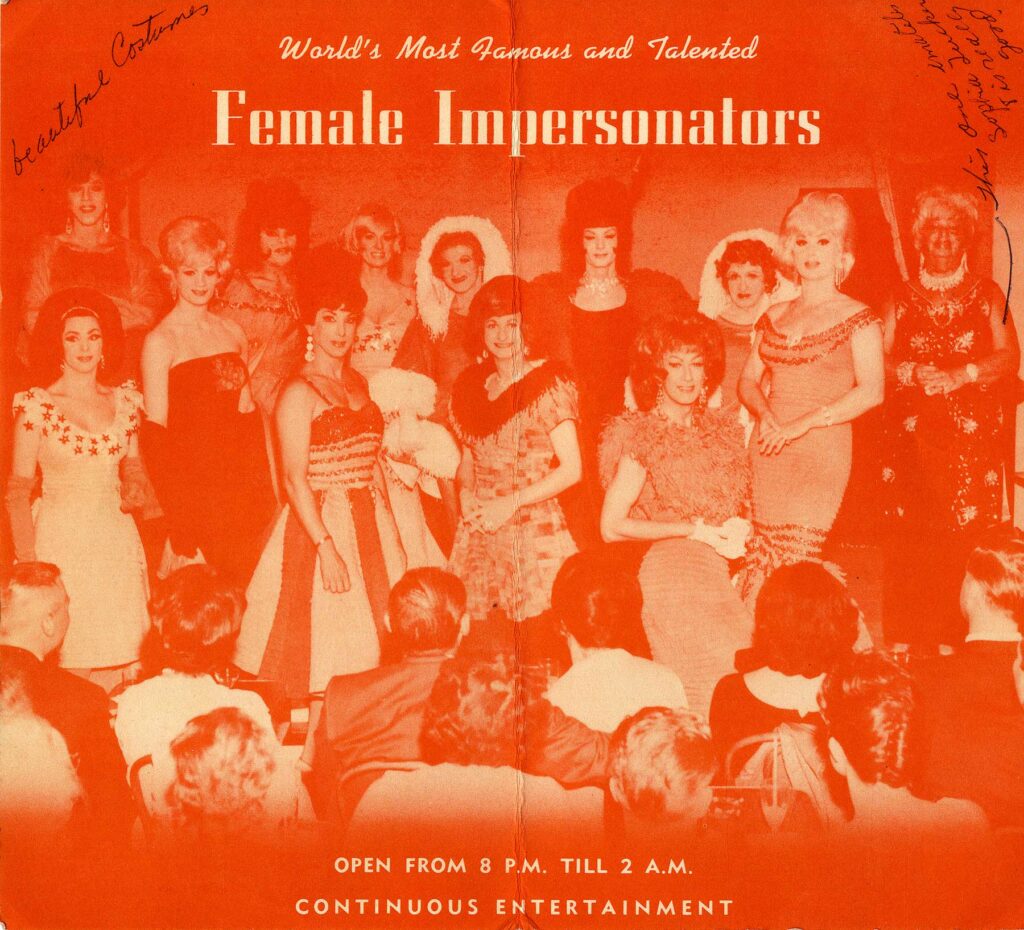 FINOCCHIO'S (ca. 1955) Nightclub promotional flyer
Sold
"World's Most Famous and Talented Female Impersonators" San Francisco: Finocchios [ca. 1955]. Vintage original flyer on stiff paper, 7 x 4″ (18 x 10 cm.), opens up to 7 x 8″ (18 x 20 cm.) near fine.
Finocchio's was a San Francisco night club which featured a roster of drag performers. It may well have been the longest-lived club of this kind in the US, since it lasted from 1936 to 1999.
This piece has some charming contemporary inscriptions in ink:
on inside, "Beautiful Costumes" and (with an arrow pointing down to a photo of a performer)
"This one imitates Sophie Tucker & is really good"; on back cover,
"We didn't have any of these just the show part" (referring to list of liquors)
and "A boy from Little Rock works there" (suggesting that this flyer may have been taken home by tourists from Arkansas).
Out of stock
Share With Friends: