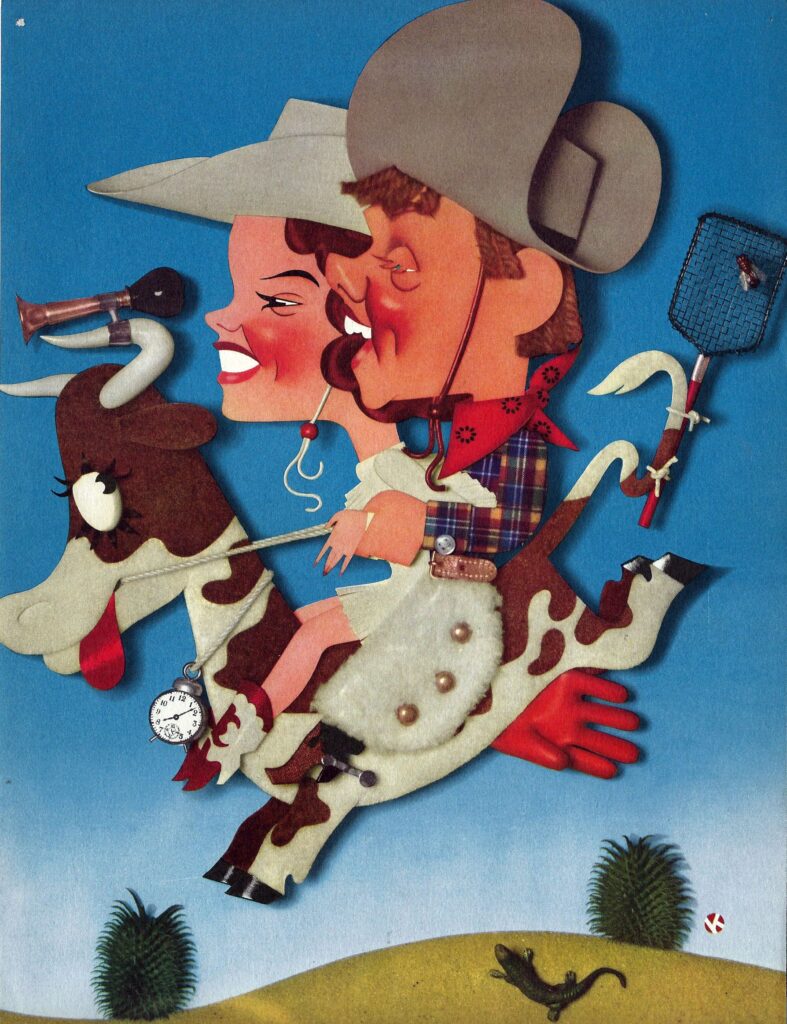 GIRL CRAZY (1943) Advertising pull-out by Jacques Kapralik
$

100.00
[Hollywood]: MGM, 1943. Vintage original 9 x 12″ (22 x 30 cm.) advertising pull-out on cardstock paper. Judy Garland, Mickey Rooney, dir: Norman Taurog, Busby Berkeley, Metro-Goldwyn-Mayer. Ad for film on verso, there is one pinhole, fine.
For the industry publication The Lion's Roar, caricature artist supreme Jacques Kapralik created this art (originally in three dimensions using elements of yarn, fabric, paper, buttons, sequins and miniature creations) to highlight the themes and elements found in the film's story.
The last and likely finest of the grand MGM Mickey and Judy musicals with a superb score by George and Ira Gershwin and a story set at a dude ranch college.
Share With Friends: