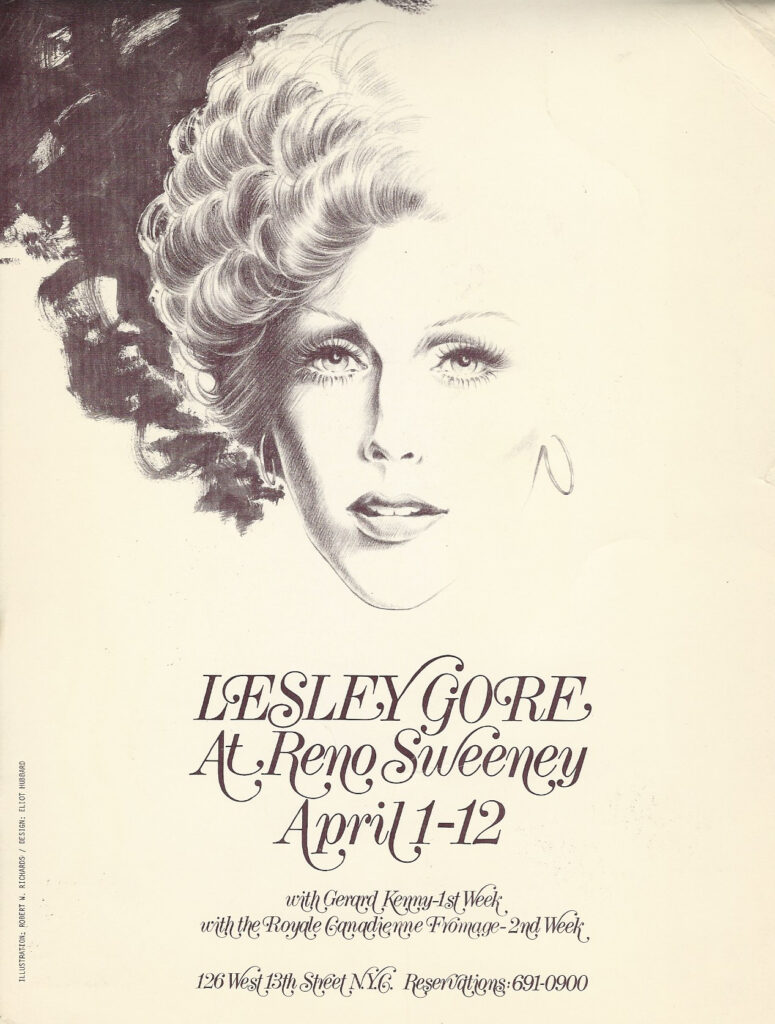 LESLEY GORE at RENO SWEENEY (1975) Postcard
Sold
New York: Reno Sweeney, 1975. Vintage original postcard, VERY GOOD+.
Reno Sweeney was a cabaret in New York's West Village which catered to a gay and hip audience.
Wonderful artwork of Lesley Gore from a rare cabaret appearance, a decade after songs like "It's My Party" originally made her a teenage pop music star.
Out of stock
Share With Friends: