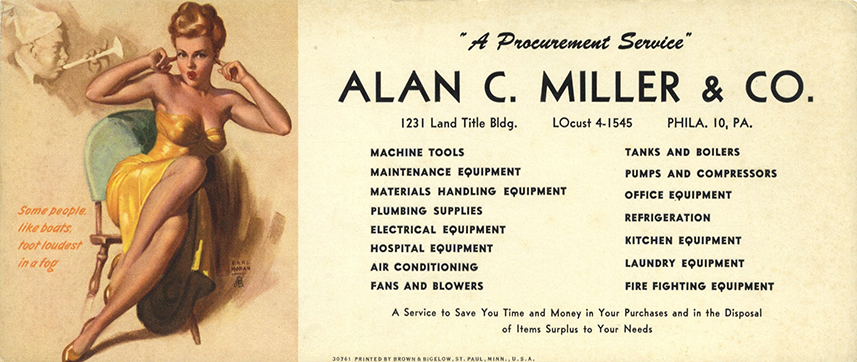 MARILYN MONROE (1948-49) Set of 4 ink blotters by Earl Moran
Sold
Set of four (4) 3 3/4  x 9″ (9.75 x 23 cm.) vintage original ink blotters, USA. Fine.
These ink blotters all feature artwork by pin-up artist Earl Moran. Marilyn posed for him while at the beginning of her career. She would have been 21 years-old when she sat for Moran. She had a short-lived contract before that with Twentieth Century Fox (1946-47). After that contract lapsed, she resumed her previous modeling career, until she got a short-lived contract with Columbia.
Marilyn posed for Moran shortly after he moved to Hollywood in 1946, and continued working with him, off and on, for the next four years — until her career began to take off, with appearances in such films as THE ASPHALT JUNGLE and ALL ABOUT EVE.
Out of stock
Share With Friends: