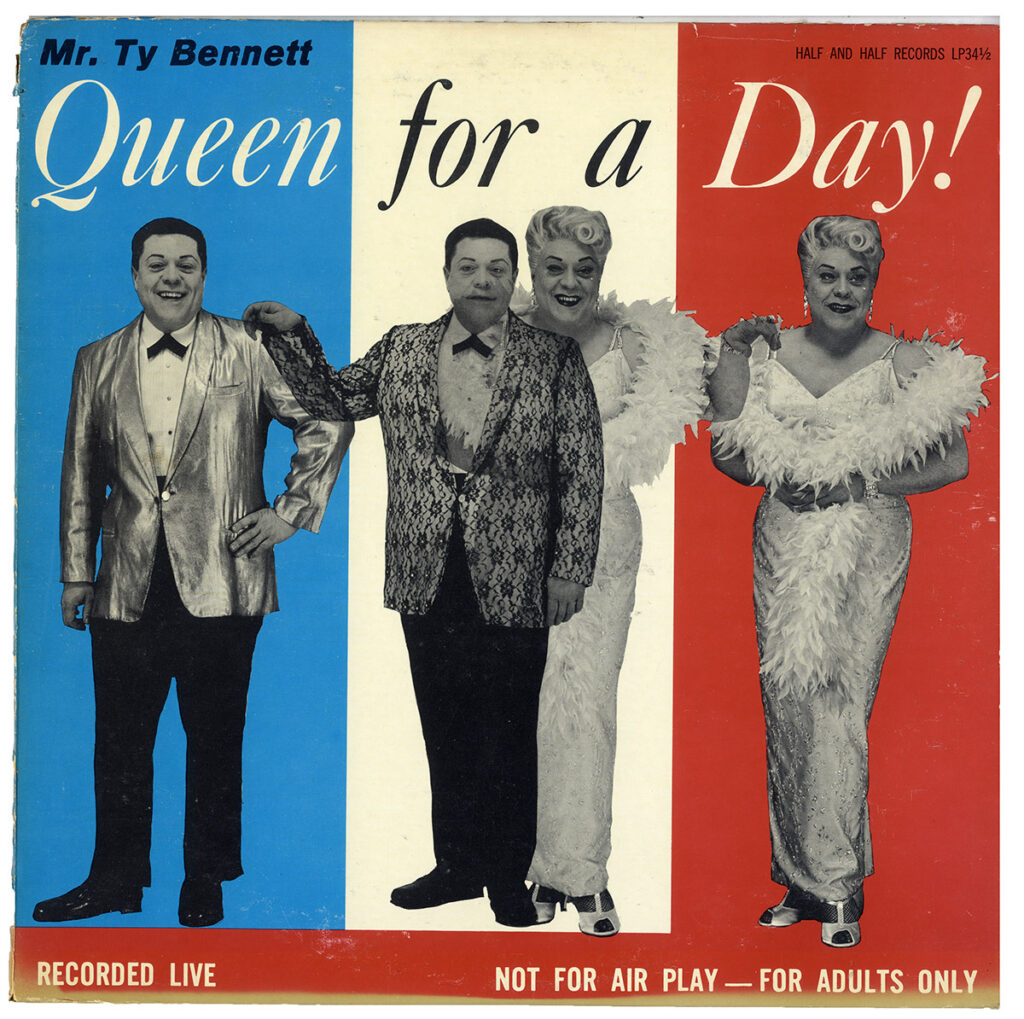 QUEEN FOR A DAY! by Ty Bennett (1962) Vinyl record
Sold
Union, New Jersey: Half & Half Records, [1962]. Vintage original 12 x 12″ (31 x 31 cm.) vinyl LP record. Very good in very good- pictorial sleeve (with top splitting).
Ty Bennett was a headliner at New York City's Club 82 for over a decade, beginning in 1958. He was one of the foremost drag performers of his time. This very scarce record album was his sole recording, and it is of a live stage performance.
The extensive liner notes on the back describe how, in his live show, he "presents a most unique costume change during his act ranging from elaborate attire in his first appearance, to dazzling female attire complete with stylized coiffure, costly furs and jewelry, and a stunning array of custom-made gowns." OCLC only records four known copies of this scarce record.
Out of stock
Share With Friends: