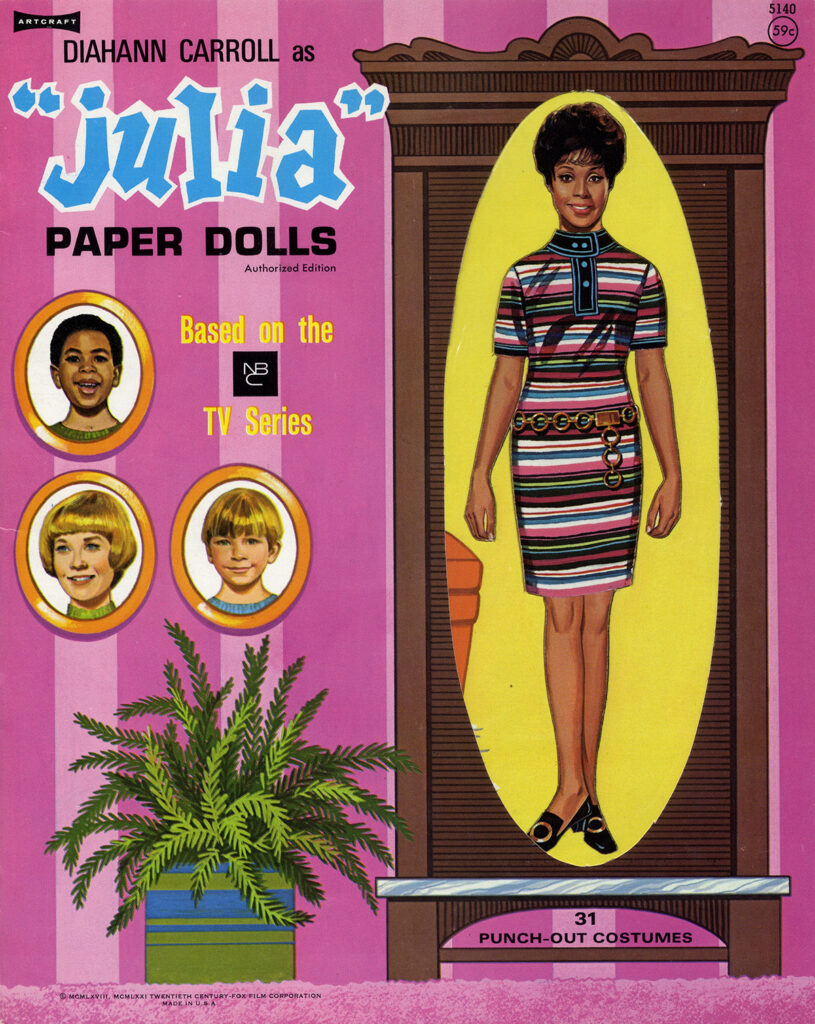 DIAHANN CARROLL | JULIA (1968) Paper doll book
Sold
Authorized Edition Based on the NBC TV Series [New York?]: Artcraft, [ca. 1968]. Printed wrappers, 12 1/2 x 10″ (32 x 25.5 cm.), fine, 6 pp., with four punch-out dolls, and 31 punch-out costumes.
When Diahann Carroll's show JULIA premiered on NBC on September 17, 1968, it was regarded as a landmark. Here, for once, was an African American starring on a TV show in a non-stereotypical role.
The OCLC only records one known copy (Harvard).
Out of stock
Share With Friends: