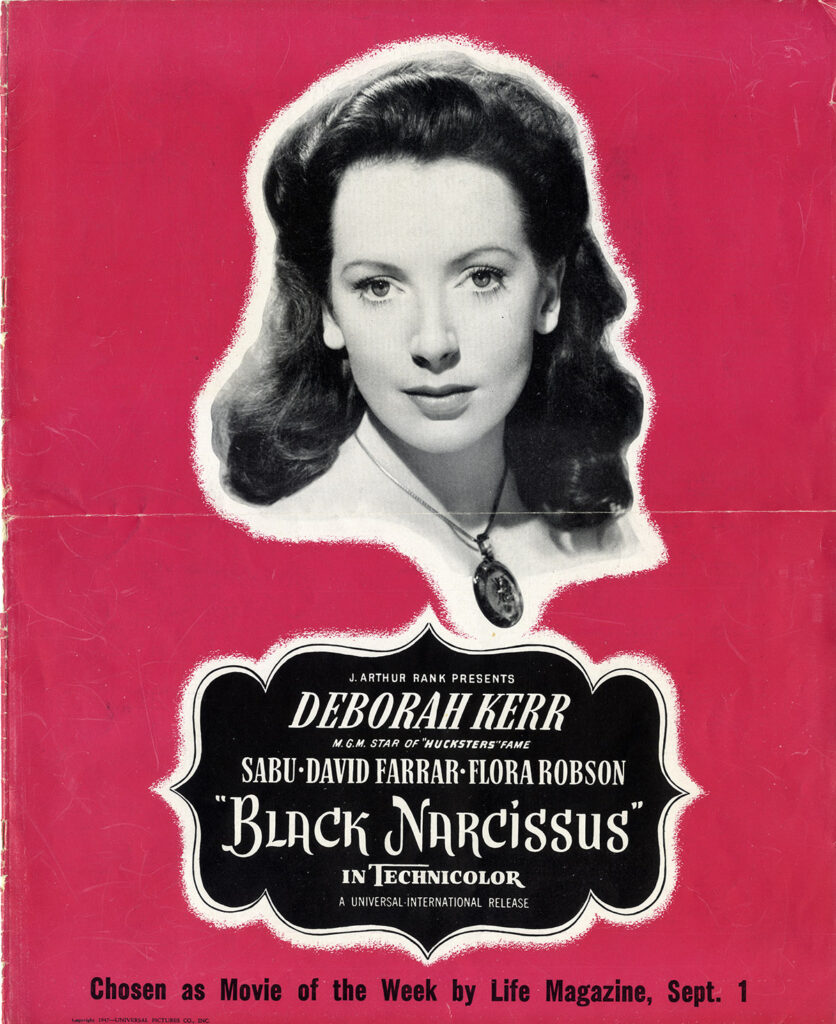 BLACK NARCISSUS (1947) Pressbook
Sold
[Hollywood]: Universal-International, 1947. Vintage original 18 x 14 1/2″ (46 x 37 cm.), pressbook, 12 pp. Folded once horizontally (as issued), printed wrappers, light signs of handling at edges, VERY GOOD+ or better.
Directors Michael Powell and Emeric Pressburger created this classic adaptation of the novel of Rumer Godden. The film revolves around the growing tensions within a small convent of Anglican nuns who are trying to establish a school and hospital in the old palace of an Indian raja at the top of an isolated mountain above a fertile valley in the Himalayas. The palace has ancient Indian erotic paintings on its walls and is run by the agent of the Indian general who owns it, a handsome middle-aged Englishman who is a source of sexual attraction for the nuns.
Black Narcissus achieved considerable acclaim for its technical mastery with the cinematographer, Jack Cardiff winning an Academy Award for Best Cinematography and a Golden Globe Award for Best Cinematography, and Alfred Junge winning an Academy Award for Best Art Direction.
Out of stock
Share With Friends: