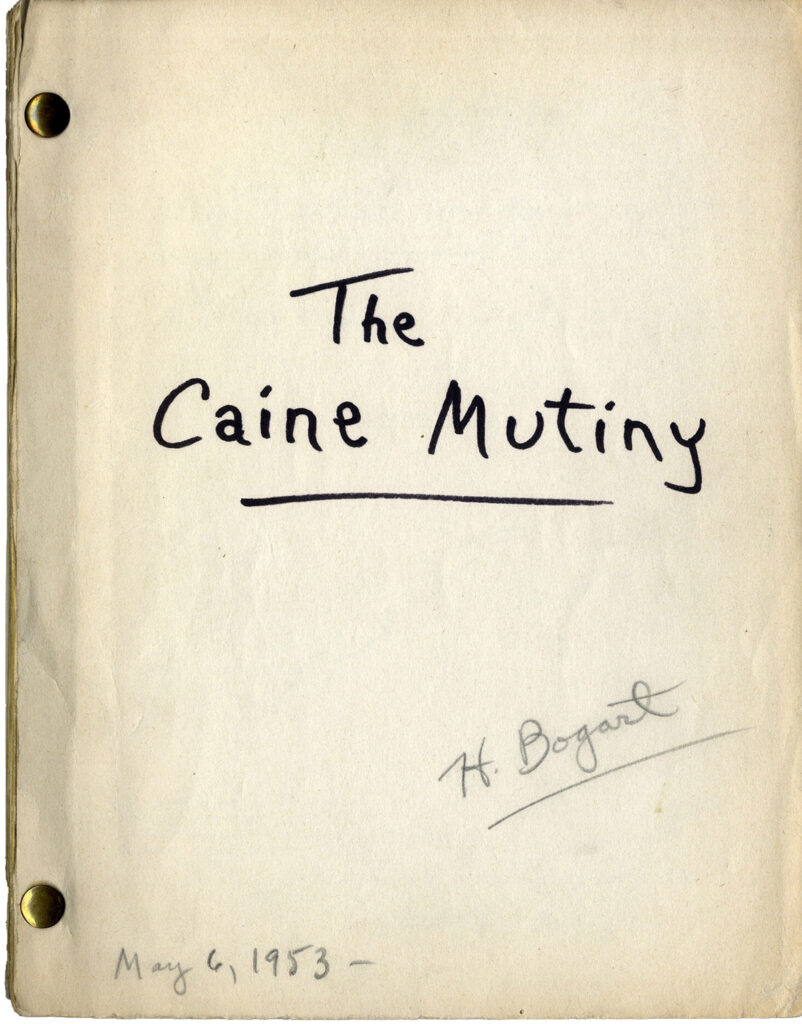 CAINE MUTINY, THE (1954) Final Draft screenplay by Stanley Roberts, Michael Blankfort, May 6, 1953
$

1,500.00
Herman Wouk (source) Humphrey Bogart (actor) Final Draft Screenplay by Stanley Roberts, Additional Dialogue by Michael Blankfort, dated May 6, 1953. Hollywood: Columbia Pictures, 1953. Vintage original film script, USA. Quarto, plain wrappers with title written in black ink, brad bound, mimeograph, 161 pp. [with some pages of revisions on colored paper dated up through May 18, 1953]. Some spotting to back cover, near fine in very good+ wrappers.
Signed on title page by director Edward Dmytryk. A few penciled notes on title page and elsewhere in an unknown hand.
THE CAINE MUTINY, adapted from Herman Wouk's novel, is a classic, and one of the great and memorable performances which Bogart gave late in his career in the role of Captain Queeg, a mentally unstable U.S. Navy captain in the Pacific during World War II, whose apparent mental meltdown leads his first officer to relieve him of command, an act from which a mutiny court martial ensues.
Share With Friends: