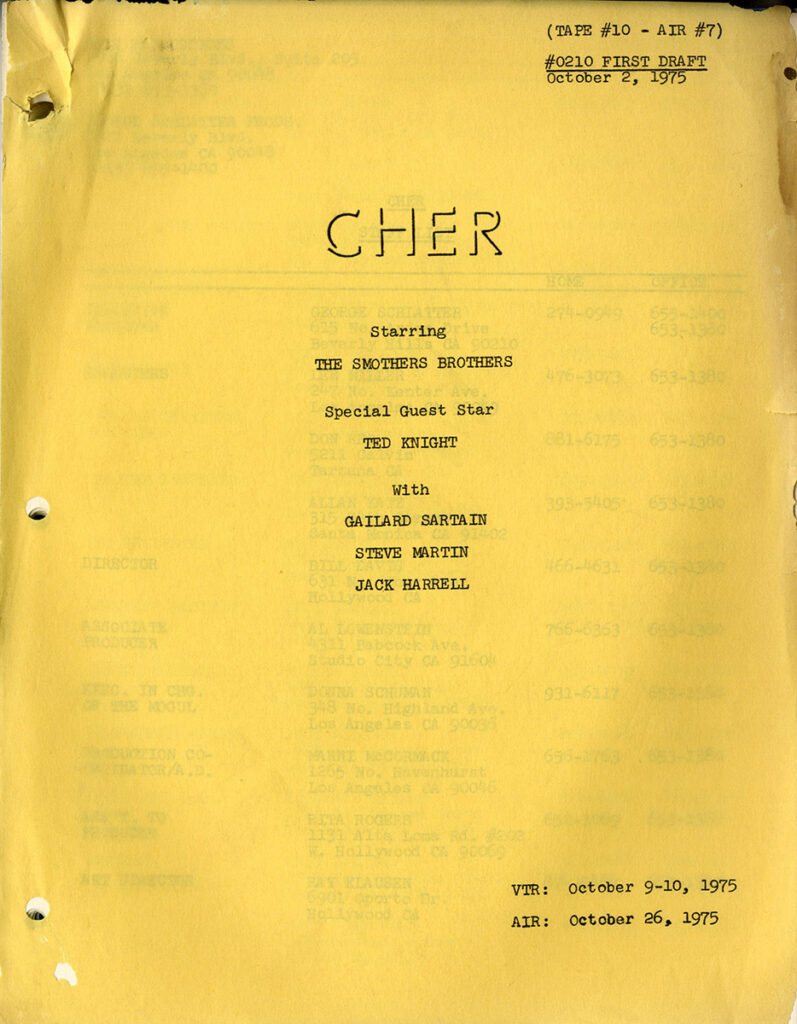 CHER (Oct 2, 1975) First Draft TV script / Smothers Brothers (guest)
Sold
[Hollywood]: 1975. Vintage original television script, 11 x 8 ½" (28 x 21 cm.), printed wrappers, mimeograph, brad bound, 85, [5] pp. Front wrapper detached but present, light occasional staining, very good or better.
After THE SONNY AND CHER COMEDY HOUR went off the air, Cher for a year hosted this weekly variety show.
For this episode, her guests were the Smothers Brothers, Ted Knight, Gailard Sartain, Steve Martin and Jack Harrell.
Out of stock
Share With Friends: