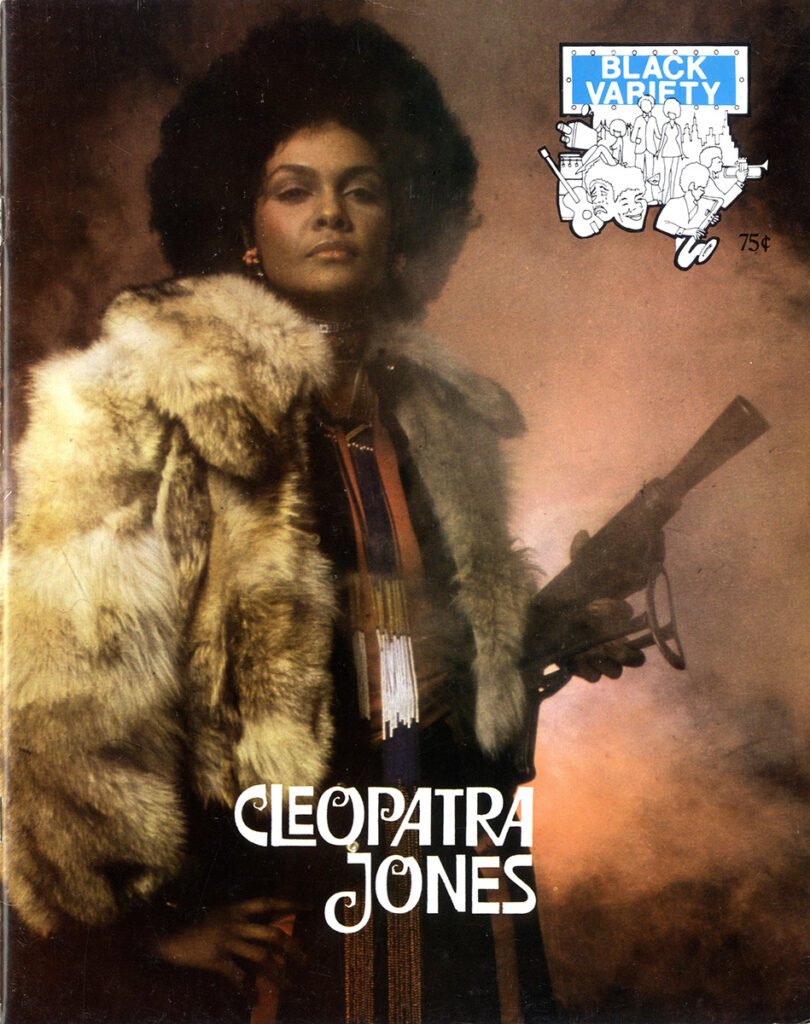 CLEOPATRA JONES (1973) Program
Sold
Philadelphia: Mass Media Group, [1973]. Vintage original film program, 11 x 8 1/2″ (28 x 22 cm.), pictorial wrappers, stapled, 28 pp.
CLEOPATRA JONES is a Blaxploitation classic, with the statuesque Tamara Dobson a special agent in the drug war who aims to bring down the pushers who sell in the Black ghetto.
This program is profusely illustrated with images from the film. It is exceedingly scarce, I have never seen another. Not in OCLC.
Out of stock
Share With Friends: