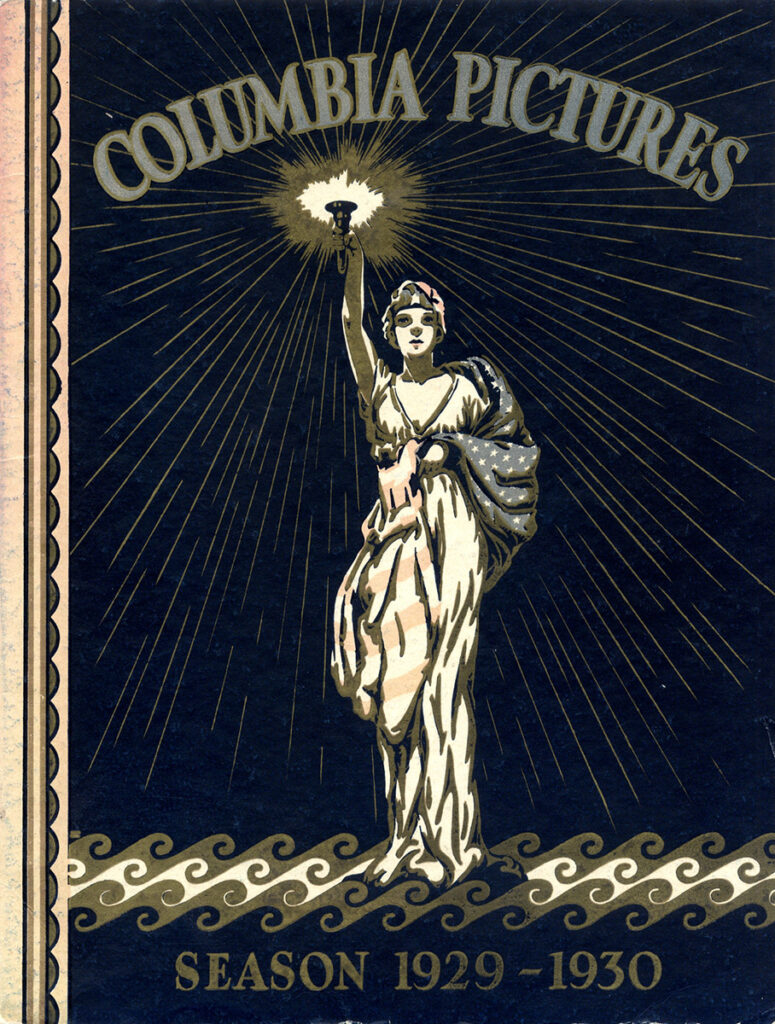 COLUMBIA PICTURES presents "FOR THE SEASON 1929-1930 THE PROSPERITY GROUP OF ALL-TALKING PICTURES" Studio exhibitor yearbook
Sold
[Los Angeles]: Columbia Pictures, [1929]. Vintage original studio exhibitor yearbook, 12 1/4 x 9 1/4″ (31 x 23 cm.), pictorial stiff wrappers, 52 pp. There is fading to what would have been a red color on the front cover, fine in very good wrappers.
In 1929, Columbia was a smaller studio in competition with behemoths like MGM and Paramount. Frank Capra was emerging as a major name for them, and his upcoming film FLIGHT gets a two-page trade ad. This book is filled with very richly colored one- and two-page trade ads, with almost fluorescent colors. With a one page letter from the studio, explaining their policy of guaranteeing exhibitors a profit of all films rented.
This is an extremely scarce book. I have never previously handled one, and it is not listed in OCLC (although a 1930-1931 book is).
Out of stock
Share With Friends: