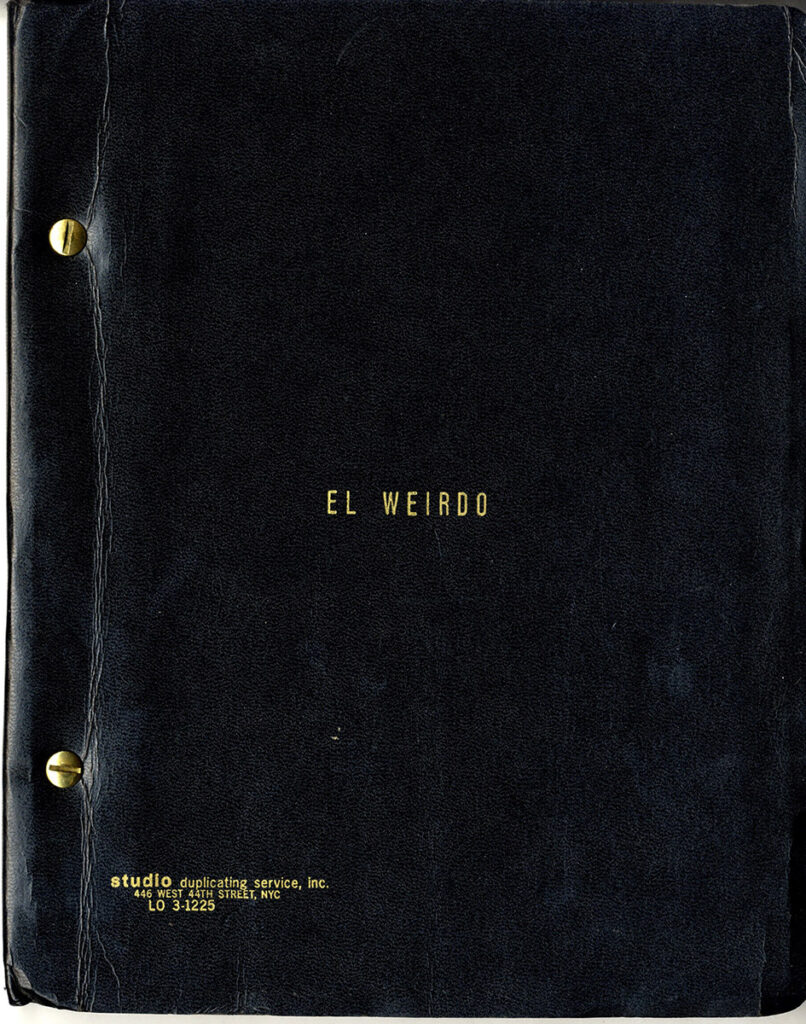 BANANAS (working title EL WEIRDO) (Mar 24, 1970) Screenplay by Woody Allen, Mickey Rose
Sold
Woody Allen (director) New York: Rollins & Jaffe Productions, Mar 24, 1970. Vintage original film script, 11 1/2 x 9″ (29 x 23 cm.), leatherette Studio Duplicating Service covers with stenciled title, brad bound, mimeograph, 116 pp., minor external creasing to yapped covers, 116 pp., just about fine in near fine covers, including some pages of revisions on colored paper dated up through 4-30-70.
Jack Stager was the film's still photographer; his name appears on p. 7. Laid in are: 2 pp. of call sheets, 9 pp. of cast and crew lists; earlier versions of pp. 83-84; and 8 pp. of revisions on pink paper dated 6/9/70.
BANANAS was only the second film directed by Woody Allen. It is a comedy about a bumbling, nerdy New Yorker who travels to a small Latin American country and becomes involved in a rebellion there.
Out of stock
Share With Friends: