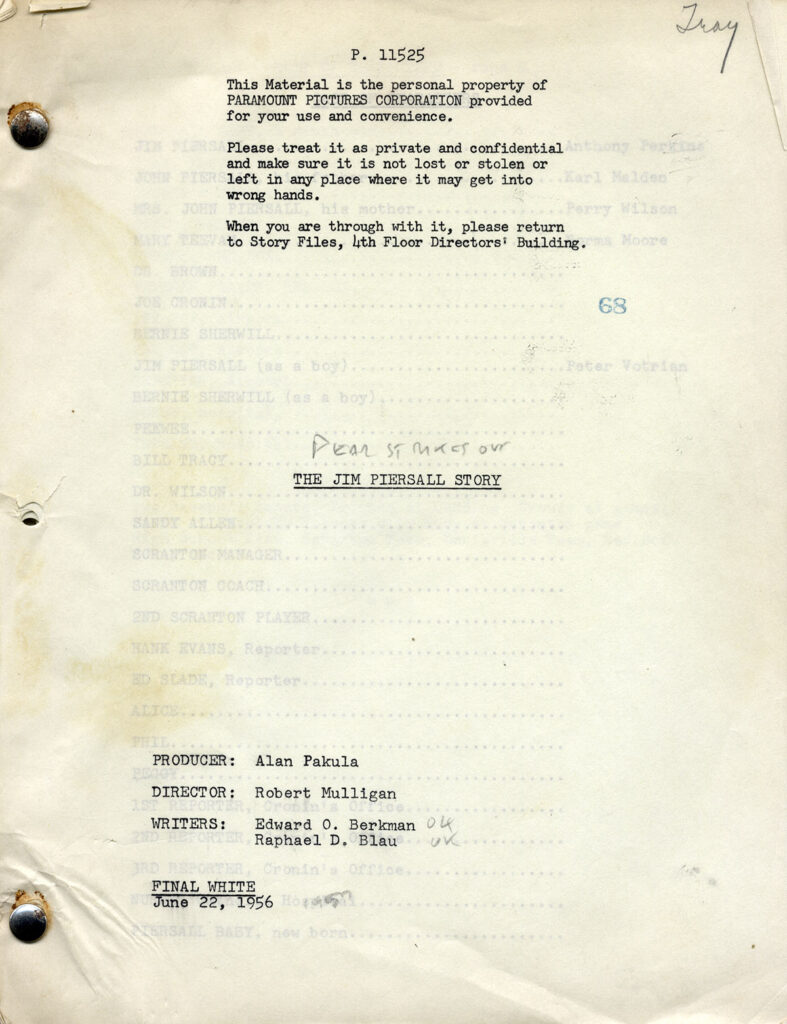 FEAR STRIKES OUT [under working title: THE JIM PIERSALL STORY] (Jun 22, 1956) Final White script by Berkman and Blau
Sold
[Los Angeles]: Paramount, 22 June 1956. [3],111; [1],[48] leaves. Vintage original film script, quarto. Mimeographed typescript, printed on rectos only, brad bound. With three accompanying sets of revisions printed on colored paper, totaling 48 leaves, dating from June 9 through June 24. Light soiling to outer leaves, corners lightly creased on the revises, but VERY GOOD+ or better.
Edward O. Berkman and Raphael D. Blau's screenplay about the life of Boston Red Sox pitcher Jim Piersall.
In this film, based on baseball player's biography, Anthony Perkins took on the role of a young aspiring baseball player whose domineering father keeps pushing him further and further, until his pro baseball career collapses under the weight of a nervous breakdown. This was an interesting role so early in Perkins' career, where he was portraying not a generic boy next door but rather a young man suffering under extreme mental pressure.
Out of stock
Share With Friends: