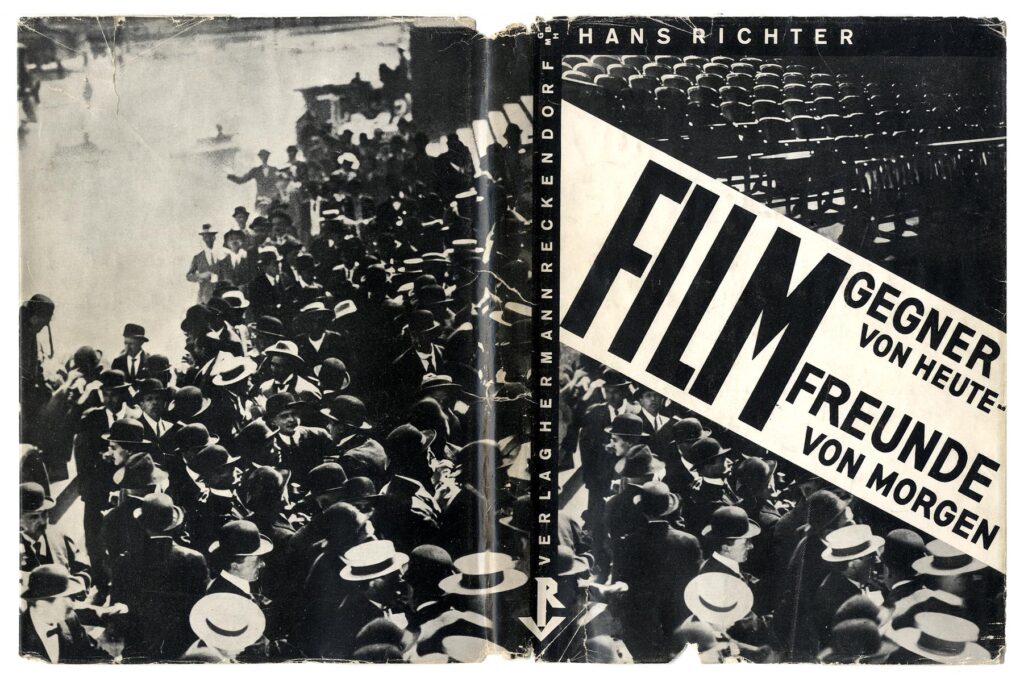 FILM: GEGNER VON HEUTE – FREUNDE VON MORGEN by Hans Richter (1929; 1st ed.)
Sold
Berlin: Verlag Hermann Reckendorf G.m.b.H. 1929. First Edition. An important key book in Weimar-era film aesthetics by Hans Richter (1888-1976), a critical German avant-garde artist who went back and forth between the media of film, painting and graphic art. He created a number of important silent experimental films in the 1920s (and he always claimed that his 1921 Rhythmus 21 was the first experimental film ever made.
An early and highly influential study of experimental film published to coincide with the 1929 Film und Foto exhibition in Stuttgart. Illustrated with numerous photographs, film stills and film strips, with photographic reproductions by many of the important avant-garde artists of the era (including Man Ray, Duchamp, Leger and Richter himself). A fascinating book from several perspectives. Not only one of the first books to attempt to characterize early avant-garde filmmaking, but a lushly produced volume, with hundreds of stills from various early experimental films, speaking not only to concept but also to technique and method. The stills selected by Richter include not only strips and stills of the films discussed, but also rare images of candid on-set images of the filmmakers at work.
Small quarto, 125 pp. Some starting, but contents are crisp, overall NEAR FINE in VERY GOOD dust jacket, with some chips and tears.
Out of stock
Share With Friends: