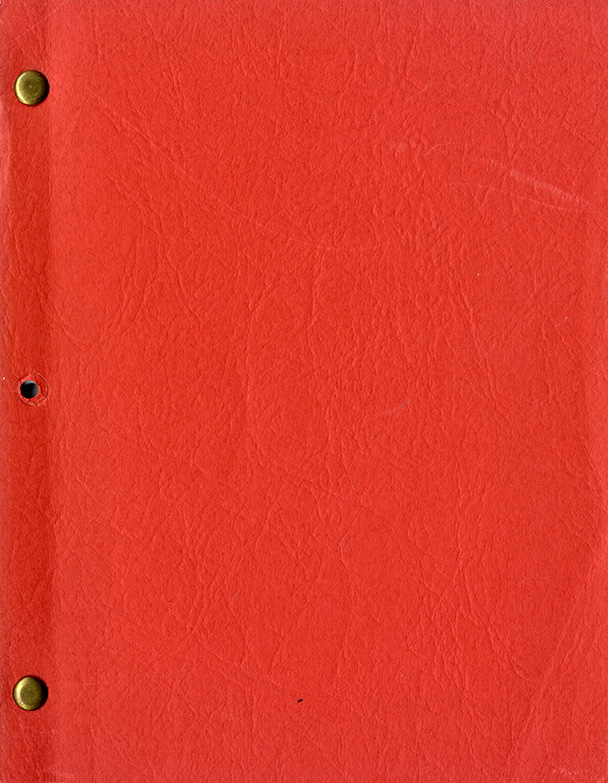 GOONIES, THE (1985) Revised 4th draft film script dated Sep 7, 1984
Sold
Vintage original revised fourth draft film script dated 9-7, plain red wrappers, brad bound, 132 pp., JUST ABOUT FINE in NEAR FINE wrappers. With revisions on colored paper dated up through 9-7-84. Every page has a watermark stamped in red ink.
A 1985 American adventure comedy film directed by Richard Donner, who produced with Harvey Bernhard.
"The screenplay was written by Chris Columbus from a story by executive producer Steven Spielberg. A band of kids who live in the 'Goon Docks' neighborhood of Astoria, Oregon, attempt to save their homes from demolition, and, in doing so, discover an old Spanish map that leads them on an adventure to unearth the long-lost fortune of One-Eyed Willy, a legendary 17th-century pirate. During the entire adventure, they are chased by a family of criminals, who also want the treasure for themselves.
"In 2017, the film was selected for preservation in the United States National Film Registry by the Library of Congress as being 'culturally, historically, or aesthetically significant.'" (Wikipedia).
Out of stock
Share With Friends: