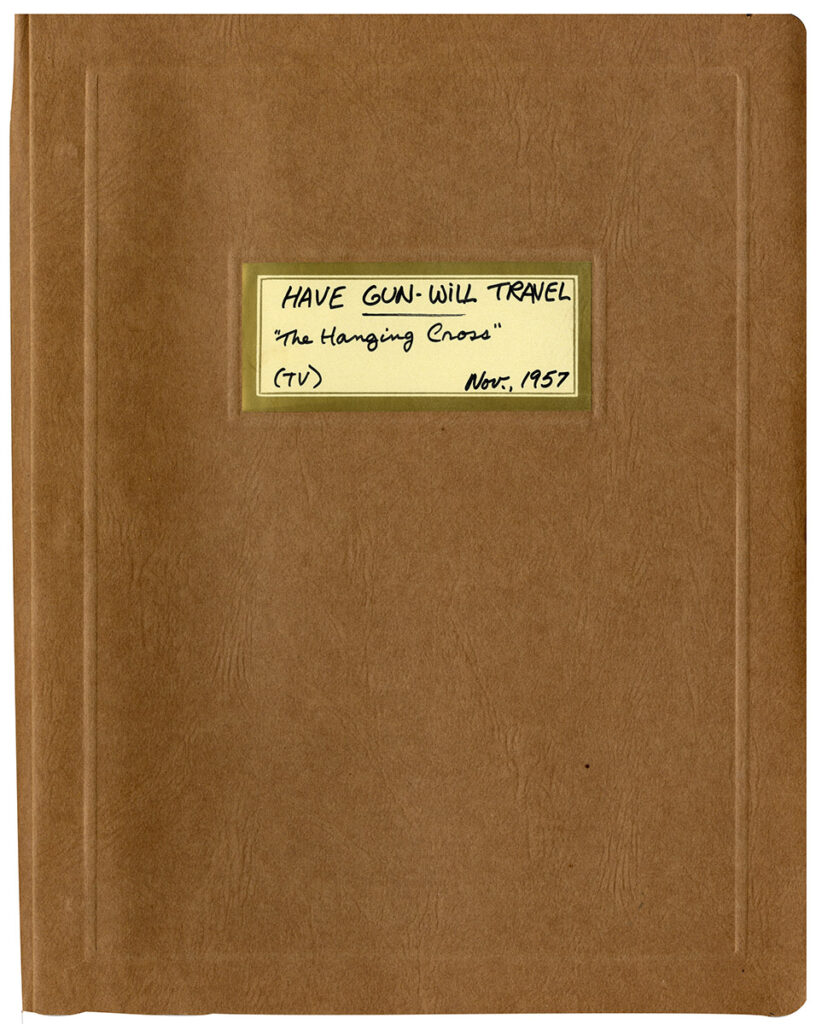 HAVE GUN – WILL TRAVEL – "THE HANGING CROSS" (1957) Signed TV script by Gene Roddenberry
Sold
[Hollywood]: Filmaster Productions, 1957. Vintage original television script. Self-wrappers, mimeograph, bound in plain tan wrappers with handwritten label, 11 x 8.5″ (28 x 21 cm.), 34 pp., with 3 pp. shooting schedule on pink paper, and one page of revisions on blue paper. Just about fine.
This script belonged to child actor Johnny Crawford, who signed it on title page and again on blue revision page. He circled his dialogue for the role of "Boy" and added some doodled drawings to the versos of a few pages.
HAVE GUN – WILL TRAVEL was an enormously successful Western television show which starred Richard Boone and was on CBS from 1957 to 1963. "The Hanging Cross" was the 15th episode of the first season, broadcast on December 21, 1957. Written by Star Trek creator Gene Roddenberry and directed by Andrew V. McLaglen.
Out of stock
Share With Friends: