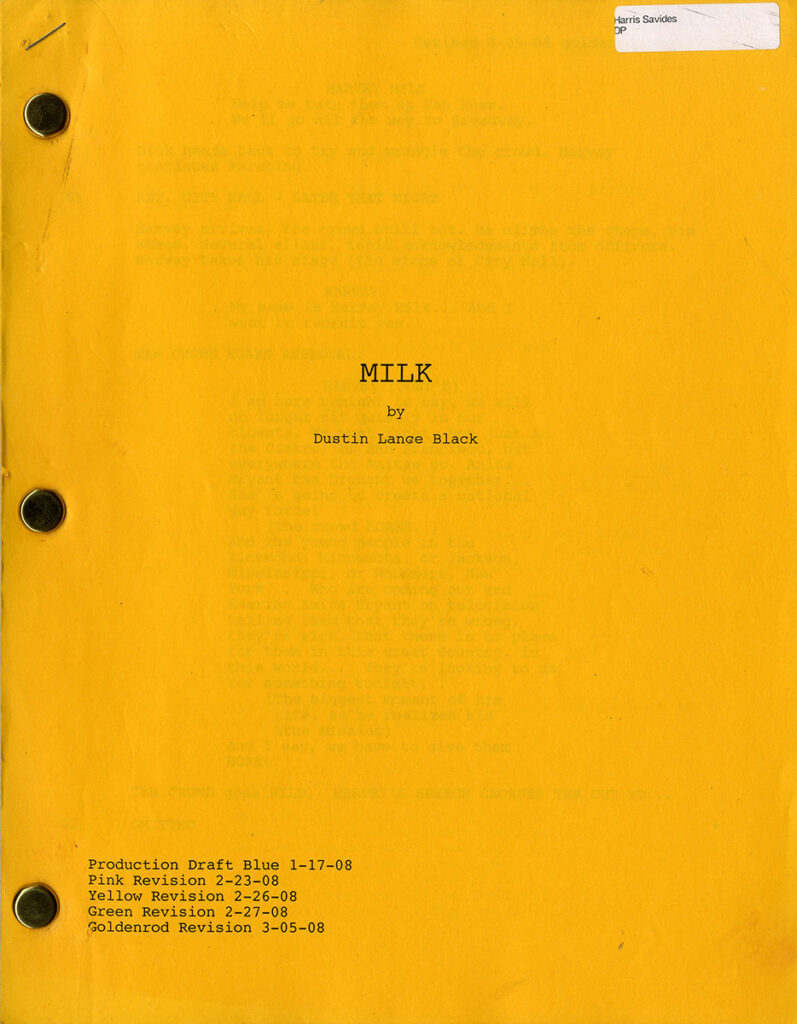 MILK (2008) Rainbow film script by Dustin Lance Black
Sold
Groundswell Films: Np, 2008. Vintage original film script, 11 x 8.5″ (28 x 22 cm.), self-wrappers, rainbow script, 129 leaves, with last page of text numbered 100. Goldenrod revisions of 3-05-08 (which include an additional title page) precede the script and include two copies of page 89. Mimeograph, brad bound, with blue, pink, green, and goldenrod revisions throughout.
This script belonged to director of photography Harris Savides, with his name on labels on the top right of goldenrod revision title page and blue revision title page.
Screenwriter Dustin Lance Black won a Best Original Screenplay Oscar, and Sean Penn garnished a Best Actor Oscar, for this film about legendary gay activist Harvey Milk.
Out of stock
Share With Friends: