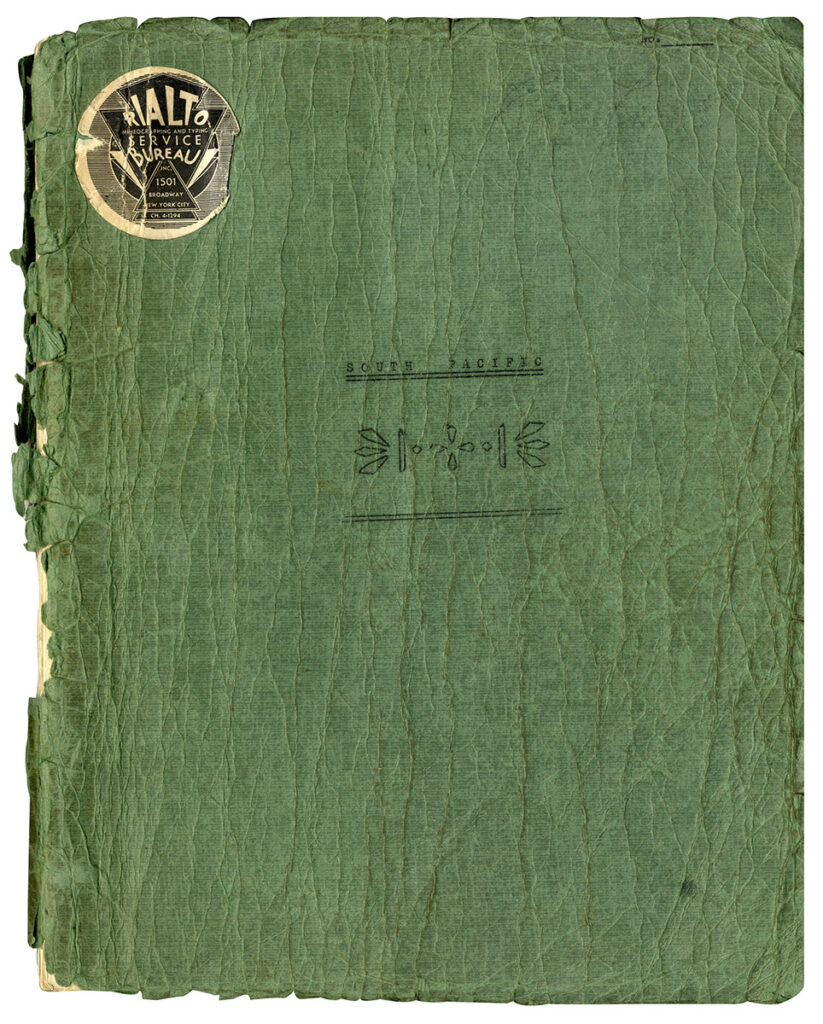 SOUTH PACIFIC (1949) Theatre script
Sold
New York: Rialto Service Bureau, [1949]. Vintage original theater script. Quarto, wrappers with stenciled title and sticker attached of Rialto Service Bureau, 66, 36 pp. Wrappers worn with front wrapper detached, title page detached and worn at edges, the body of the script solid and nice, overall very good-.
Rodgers and Hammerstein's legendary musical about an American nurse stationed on a South Pacific Island during WWII, who falls in love with a middle-aged French plantation owner–and a young Marine lieutenant who falls in love with a young Tonkinese woman. This remains a remarkably daring play, with its intertwined themes of racism and racial prejudice, wartime heroism and romance under dangerous and extreme conditions.
This script belonged to Roslynd Lowe, who was a member of the Broadway opening night cast, where she played Ensign Dinah Murphy. There are a few manuscript notes in her hand. 
Out of stock
Share With Friends: