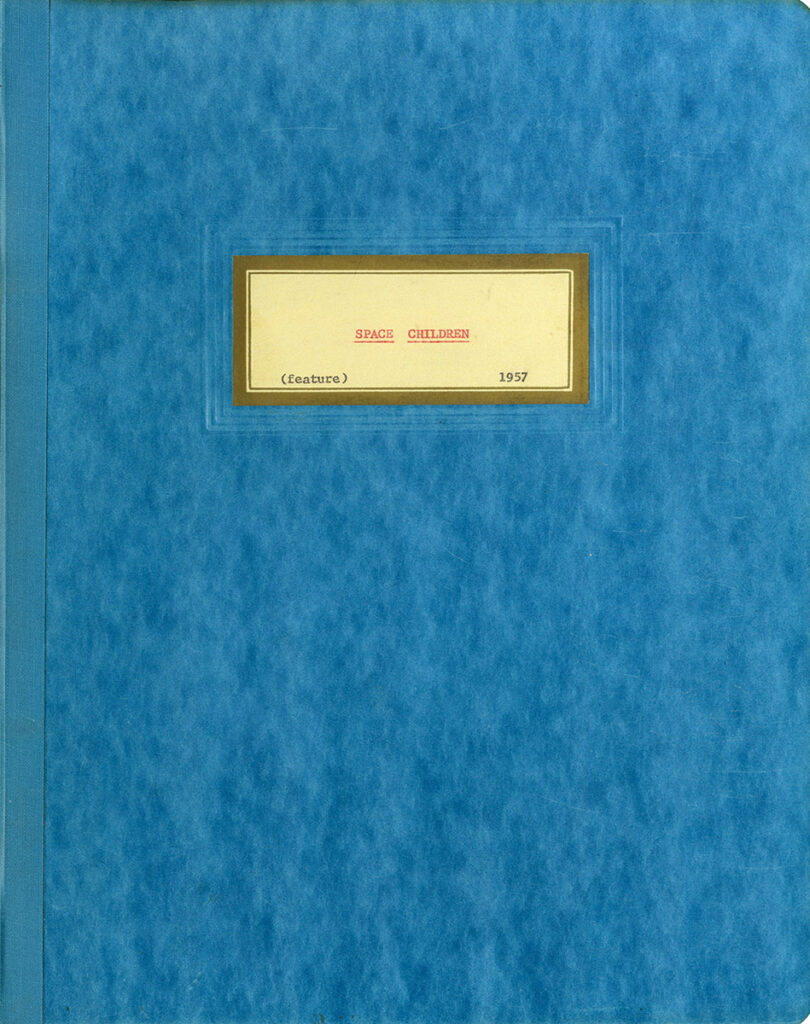 SPACE CHILDREN, THE (Dec 2, 1957) Final White script by Bernard Schoenfeld, signed by Johnny Crawford
$

750.00
[Hollywood]: Paramount Pictures, December 2, 1957. Vintage original film script, 11 x 8 1/2″ (28 x 22 cm.), self-wrappers, bound into plain stiff wrappers, with typed label affixed to front wrapper, 96 pp., with many pages of revisions dated 12-3-57 on blue paper, JUST ABOUT FINE.
Signed on title page by then-child actor Johnny Crawford, who played the role of Ken, with a few MS circlings and notes in his hand.
Science-fiction script by Bernard Schoenfeld about a group of kids from all over the world, with the help of friendly aliens, attempting to sabotage the sending of dangerous rockets with nuclear devices into space. This is one of various major sci-fi films directed by Jack Arnold in the 1950s.
Share With Friends: