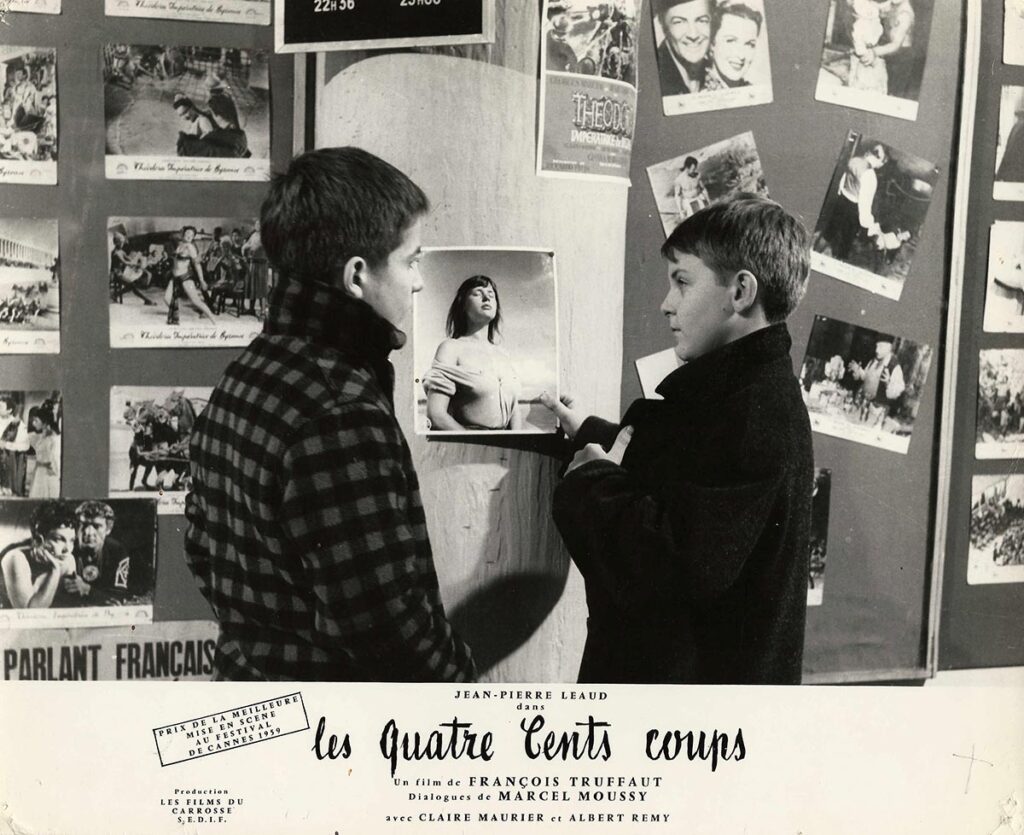 400 BLOWS, THE [LES QUATRE CENTS COUPS] (1959) French photo
$

450.00
Vintage original 9 x 11″ (23 x 28 cm.) black-and-white double weight French photo. Jean-Pierre Léaud, dir: François Truffaut; Cocinor. There are some minor signs of handling, with a few small marginal pinholes and creases, there are stamps on verso of French photo agency, very good+.
The young Antoine Doinel (Jean-Pierre Léaud) and his best friend Rene Bigey (Patrick Auffay) as they prepare to steal a movie photo of the voluptuous Gianna Maria Canale in the well-known classic Theodora, Slave Empress.
This is the earliest image (that I can think of) in movie history that involves the collecting (well, in this case, the stealing) of movie posters and photos.
Share With Friends: