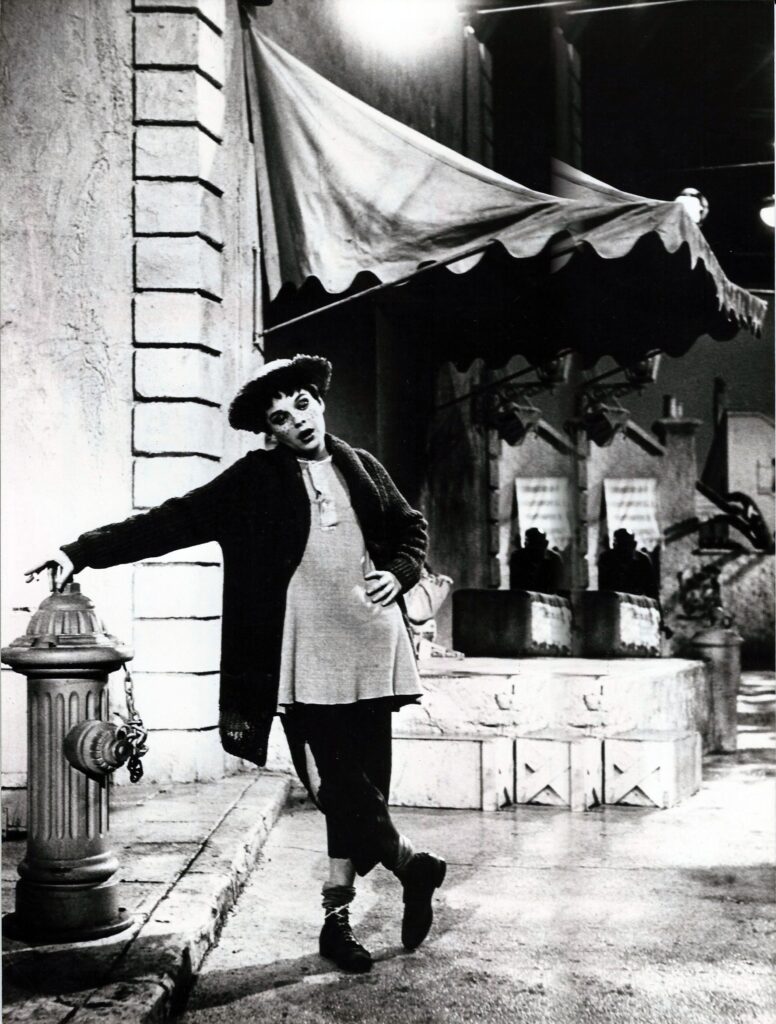 STAR IS BORN, A (1954; 1984 reissue) Group of 28 photos
Sold
A Star is Born [France/USA] Warner Brothers, 1954 (1984 re-release)
Group of twenty-eight (28) vintage original 8 x 11 3/4″  (20 x 29 cm.) single weight glossy print photos, France/USA, FINE. Judy Garland, James Mason, Jack Carson, Charles Bickford, dir: George Cukor, Warner Brothers.
After her many years as MGM's top musical star, Judy ventured into her passion of live performance. For her triumphant return to movies, she co-produced one of the classic epics of Hollywood. Studio politics resulted in the film being truncated for popular release, and for over thirty years all elements of those cuts were thought lost.
In 1983 film historian Ron Haver presented a restoration including much of the cut material. This grouping of extremely rare, mostly behind-the-scenes images was presented in the US and France to promote this special release. It includes those exclusives taken by Bob Willoughby, some published in Life and Look magazines in 1954, but many never published.
Included are those taken on set of the cut musical numbers, Garland working with Cukor and the final day of shooting wrap party with celebrity friends.  Full information is present on all versos.
Out of stock
Share With Friends: