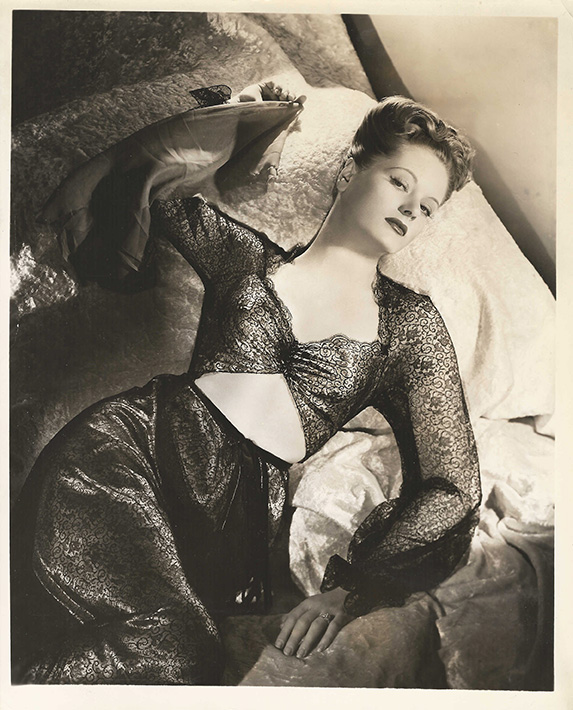 ALEXIS SMITH (1943) Glamour portrait by Bert Six
Sold
Vintage original 10 x 8″ (25 x 20 cm.) black and white single weight glossy silver gelatin print still photo, USA. Original paper snipe on the verso and the ink stamp of Bert Six, Warner Bros. Slight edge wear at the top, slight corner creasing. ABOUT FINE.
Found in drama school by Warner Brothers scouts in 1940, Alexis Smith paid her dues at the studio for 3 years playing bits and roles in shorts. By 1943 she had been dubbed the "dynamite girl" and was moved to roles as leading ladies. She felt this label held her career back, but Warner's sometimes cast her in rewarding roles which ran the gamut of comedy, melodrama, musicals, noir and costume pieces.
Portrait photographer Bert Six photographed her in the most glamorous of 1940s modes to promote her in THE ADVENTURES OF MARK TWAIN, the period biography which did allow her to show her acting range.
Out of stock
Share With Friends: